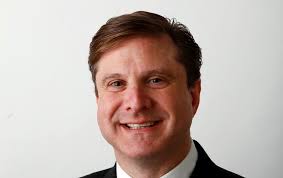 Angelenos are Safer at Home, Message from Controller Galperin
The City of Los Angeles, in close coordination with the County and the State, has been working to help prevent the spread of the coronavirus (COVID-19). A few of the first measures taken included the temporary closure of schools and non-essential businesses, relaxing parking enforcement, and ordering a moratorium on residential and commercial evictions. On March 19, Mayor Eric Garcetti issued the "Safer at Home" order, which calls on people to stay inside their residences and limit outside activities only to tasks that are absolutely necessary. The order remains in effect until April 19 and can be extended as government and health officials deem necessary.

This issue of Controller Galperin's newsletter provides an overview of what the City is doing to keep Los Angeles safe and running through the pandemic, in addition to important and useful resources for residents and businesses.

More information related to COVID-19:

"My family is observing the 'Safer at Home' order and all Angelenos should be doing so too," said Controller Galperin. "Although it is so tough not to see friends and loved ones in person — the sacrifices we are all making today will save lives and help preserve our communities. Everyone must do their part to save lives and help flatten the curve."
In the wake of local school and business closures and the recent "Safer at Home" order aimed at slowing the spread of the coronavirus, Controller Galperin released an online map detailing critical food resources for Los Angeles residents. "Food Access in L.A." maps local food pantries, LAUSD's Grab and Go centers and farmers' markets across the City to help Angelenos locate food and meals to stay healthy and meet nutrition needs during this pandemic. The map is part of Controller Galperin's mission to use data, technology and innovation to connect people with public resources and services that will improve their lives.

"The coronavirus outbreak is impacting the lives and livelihoods of everyone in Los Angeles, especially working and low-income families," said Controller Galperin. "But even with schools and businesses shuttered, families can still access healthy and nutritious meals. This map connects people in need with neighborhood food resources that will help get them through this extremely difficult time."
Help for Small Businesses
The City of Los Angeles recently announced the Small Business Emergency Microloan Program, which includes $11M in financing to help strengthen local businesses affected by the coronavirus outbreak. Eligible businesses can apply for no-fee loans between $5,000 to $20,000 to cover vital expenses and help them get through the crisis. An additional resource available is the digital Small Business Resilience Toolkit, which includes important information about policies and programs, and strategies for safety and efficiency for businesses during emergencies. Governor Newsom's Office of Business and Economic Development also has links to helpful resources.

"Small businesses are the backbone of our local economy and the cornerstones of our communities, and they are feeling the pain of the coronavirus pandemic acutely," said Controller Galperin. "Now more than ever, please consider shopping small and supporting your local community."
With the coronavirus impacting many Californians, State Controller Betty Yee is extending the income tax filing and payment deadline to July 15. The federal government is also pushing its payment deadline to July 15, but returns must be filed by April 15. For more information, visit www.ftb.ca.gov.

Additionally, workers and employers in California affected by the pandemic can get help through the Employment Development Department. Programs and benefits are available to eligible individuals who cannot work, have reduced hours, or need to stay home due to school closures.

"Californians have a little more time to file and pay taxes this year," said Controller Galperin. "I appreciate Controller Yee's leadership on this issue and the willingness of our state leaders to step up and help working families get through this."
During an emergency, City employees may be called into action as Disaster Service Workers (DSWs), a program the Mayor just activated for the first time. The decision came after the Mayor announced that the City will be adding thousands of emergency shelter beds to get more homeless people indoors to help slow the spread of the coronavirus on L.A. streets. In 2019, Controller Galperin reviewed the DSW Program with the goal of improving the City's disaster response capabilities.

"Our City has endured destructive fires, earthquakes and other disasters over the years – but we haven't experienced anything like the coronavirus pandemic," said Controller Galperin. "The goal of my report on the DSW program was to ensure that our City workers are ready and well-trained to be called into action."
While most people are safe at home during these uncertain times, City workers continue to show up daily to deliver neighborhood services and keep Los Angeles running. Here are some photos of Sanitation and Street Services employees hard at work this week serving Angelenos.
Follow Controller Galperin on Facebook, Instagram and Twitter to keep up with our everyday heroes throughout the next few weeks.
Stay Connected
For daily updates, follow L.A. Controller Ron Galperin on social media.