Our Partners in 2020: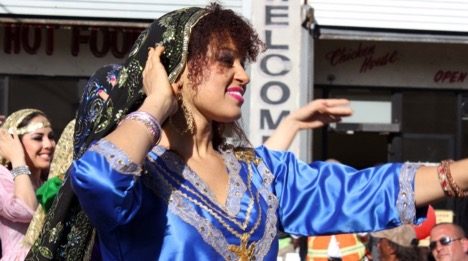 NOWRUZ AT THE MIDNIGHT MISSION
Nowruz (Iranian New Year)
March 27 @ 3:00 pm

–

5:30 pm
The Midnight Mission has partnered with Iranian American community volunteers to stage the 9th annual Nowruz celebration on Friday, March 27, 2020, from 3:00 pm to 5:30 pm. Nowruz, the Iranian New Year, is a 3,000-year-old Iranian holiday for people of all faiths and honors a time of deep spirituality when light symbolically conquers darkness and people open their hearts to help those less fortunate than themselves.
At a time when our nation is so painfully divided, it is important that we continue to hold events that bring our community together. Occasions like this show those in our Skid Row community, who often feel lost and forgotten, that people care and that there is hope for recovery from homelessness and its many causes.
The festive event will bring together the homeless and near-homeless community in Skid Row, Los Angeles with Iranian American volunteers. Last year, more than 100 volunteers participated in the Nowruz celebration at The Midnight Mission, resulting in more than 2,000 meals served and 4,000 articles of clothing distributed. Hundreds of volunteers, Iranian celebrities and local leaders are expected to join in this year's celebration.
The event will feature a traditional Nowruz meal of Iranian delicacies, as well as live musical entertainment and dance performances by the Real DJ NU – DJ Geoffrey, Bohemia Dance and Entertainment, Veronika Ashkenazi, Vartan Aratounian and Saz and Dohol. In keeping with the Nowruz tradition of gift giving to the family at the New Year, a selection of clothing will also be donated to each person in attendance as well.
The Midnight Mission embodies the spirit of Nowruz year-round and has been a source of revival and renewal for the homeless population of Los Angeles for more than a century. Although The Midnight Mission has never missed a meal service since 1914, the organization provides much more than meal service. It is a resource for life-saving and life-changing programs that range from education and workforce development to health and wellness and the 12-step recovery for the homeless population of Los Angeles.
For more information, call Katya Askar at 213-553-2328 or email kaskar@midnightmission.org.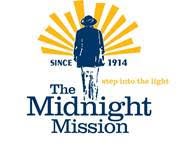 A non-religious, non-political, and not-for-profit foundation with a mission to celebrate & promote Iranian art & culture for the benefit of the community at large.

  The Iranian-American Muslim Association of North America (IMAN) is a non-profit organization, with the mission of creating an environment of tolerance, collaboration and understanding between Iranians and Muslims around the world with other faiths and beliefs.
Other Organizations We Support: