The Entrepreneurs Show (Karaafarinan) کارآفرینان
About the Show:
670 AM's Entrepreneurs Show is an hour-long program featuring interviews, listener calls and open discussions with today's small business experts on a variety of topics. Guests include a mix of influential individuals who speak on issues of the day important to the small business market; and business owners who speak from a "been there, done that" point of view, offering insider tips and advice. Broadcasting LIVE the last Thursday of every month from 2 pm-3 pm  hosted by Lida Hanaie.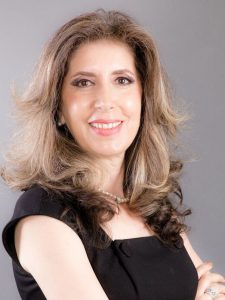 About the Host:
With over 25 years of combined radio hosting and interviewing experience, Lida Hanaie is one of the most qualified and knowledgeable interviewers in the Iranian Community. Over the years, her passion, skill, and expertise in the way she directs her interviews, combined with her broad knowledge of various topics within different professions and businesses, have resulted in repeat and very effective advertising for her clients.
Entrepreneurs show November 7th 2019, Mr.OLIVER SHOKOUH .
Harley-Davidson of Glendale