Radio Matters
During Covid, businesses can invest in this special package to receive 30-second radio spots on 670AM's most popular shows which also includes an live 8 minute radio interview between 11am-12n in Rangin Kaman, and bonus spots on streaming app and 95.5FMHD3.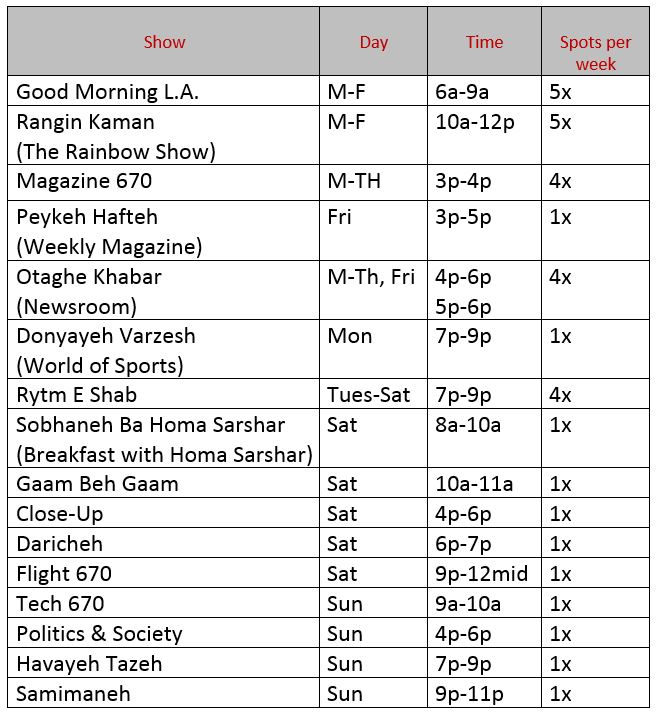 TOTAL INVESTMENT = TBD (based on weeks per month)
Email below for more information:
WHY ADVERTISE ON PERSIAN RADIO?
OUR FAMILY OWNED STATION HAS HELPED BUSINESS OWNERS FOR OVER 20 YEARS!
RADIO LISTENING HABITS BY NIELSEN:
Audio Today 2018: How America Listens
Contact us today to start marketing your business!





The Nielsen Total Audience Report Q1 2018
Social