Our World / Our Community (دنیای ما / جامعه ما)
About the Show:
Twice a month an in-depth Sunday interview with official representative from local elected leaders to governments of states. Hear about current events, and how consulate generals act to assist and protect the citizens of the consul's own country. Radio Iran's weekend show helps educates local voters and promotes friendship between people from multiple countries. Tune in @1:00 PM and enjoy for one hour. 

About the Host:
           Debbie Amini is vastly knowledgeable in many fields with experience earned from working with non-profit organizations, public speaking opportunities, and working with the county of Los Angeles. She has co-hosted a number of live TV talk shows including PEN TV and Omid Iran TV Network. Debbie is the Director of Public relations for the "Saving Lives Drug & Alcohol Coalition" and has hosted numerous seminars with variety of speakers and hundreds of attendees. She has also hosted seminars with social workers from DCFS in order to encourage and recruit parents to foster children in need of a home. Her fluency in both Farsi and English allow her the capabilities to captivate the audience and keep in mind the motivations of the programs goals; she is able to direct/redirect speakers to stay on track in an entertaining and engaging way.
Sunday November 24th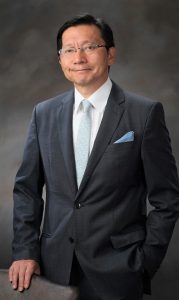 Consul General Akira Muto, Consulate General of JAPAN
Consul General Akira Muto graduated from the Faculty of Economics, University of Tokyo and joined the Ministry of Foreign Affairs in 1985. Having served at the Embassies of Japan in Washington DC and Moscow, he held directorships for Free Trade Agreement & Economic Partnership, Intelligence & Analysis, Russian Affairs, and Foreign Policy Coordination between 2004 and 2012; and in 2019, he became Consul General of Japan in Boston.
Sunday November 17th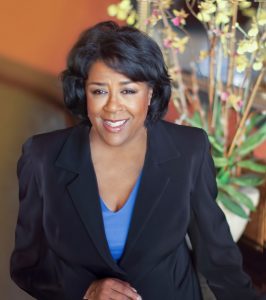 Councilwoman Jan Perry
Jan Perry is a candidate for Los Angeles County Board of Supervisors District 2. She served as Los Angeles City Councilwoman for the residents of District 9 which includes Downtown, Little Tokyo and South LA. 
https://www.youtube.com/watch?v=u-a8JBO_Q3Y
Los Angeles City Councilmember Paul Koretz

Councilmember Koretz currently serves on the L.A. City Council, where he champions environmental protection including fighting climate change, conserving water, and protecting our natural resources. Councilmember Koretz is leading the fight against mansionization and working hard to solve our city's long-time homelessness problem.

 (Part one)

https://dehayf5mhw1h7.cloudfront.net/wp-content/uploads/sites/909/2019/11/06163821/OUR-WORL-OUR-COMMUNITY-COUNCIL-MEMBER-PAUL-KORETZ-P1-1.mp3

( Part two)

https://dehayf5mhw1h7.cloudfront.net/wp-content/uploads/sites/909/2019/07/02224727/OUR-WORL-OUR-COMMUNITY-COUNCIL-MEMBER-PAUL-KORETZ-P2-1.mp3

Sunday October 20th

Assemblymember Adrin Nazarian

Adrin Nazarian was elected in November 2012 to represent California's 46th Assembly District, which includes the Hollywood Hills, Lake Balboa, North Hills, North Hollywood, Panorama City, Sherman Oaks, Studio City, Toluca Lake, Valley Glen, Universal City, Van Nuys, and Valley Village.

https://www.youtube.com/watch?v=c6nN2xR-Eak

Sunday September 15th

David Nahai – President, David Nahai Consulting Services

Partner, Lewis Brisbois law firm

Managing Partner, AQORA Capital Management

Sunday August 18th

Councilmember John Lee

Los Angeles City Council District 12

Sunday July 28th

Farshid Joe Shooshani

Past Beverly Hills public works & planning Commissioner