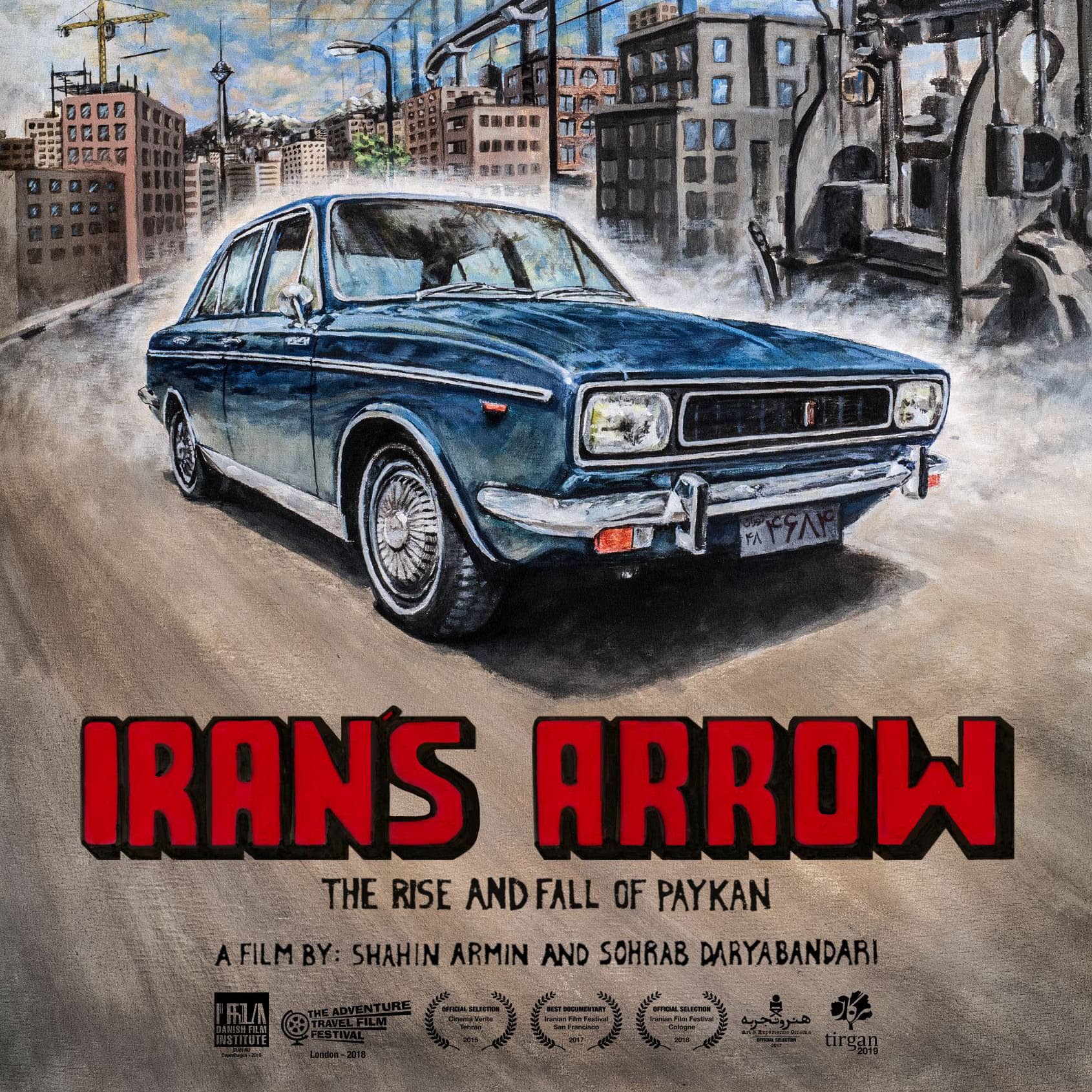 November 2020
November is finally here and as expected, the stress level is high, maybe even higher than expected! We think an hour of a fun ride could help reduce the stress level and help us relax, and what's better for a ride than our own PAYKAN?
Directed by: Shahin Armin & Sohrab Daryabandari
Persian with English subtitles
2017 / 62 mins
On the spring of 1967, when the first Paykan rolled off the assembly line on an outskirt of Tehran, no one thought this car would be produced for 38 years, or that it could have such an impact on a whole nation.
Iran's Arrow features numerous talking heads who share a common interest for the country's emblematic car, ranging from historical to sociological analyses, from technical to artistic expertise and from sheer passion to a complicated love-hate relationship. The film uses rare archival footage, as well as a large collection of vintage photos and imagery, to document the history of Paykan, the way it's been perceived throughout the years, and its links with Iran's major historical and sociological landmarks, such as the White Revolution (1963), the industrialization, the rise of the middle class, the Islamic Revolution (1979), the Iran-Iraq War (1980-1988), and social economic mutations of the post-war era.
Older Paykan owners – including official and unofficial taxi drivers- testify of the fundamental role it played and still plays in their everyday life, as a means of transport, a source of income, and sometimes an achievement in itself. A number of Paykan enthusiasts, most of them from the younger generation, are being interviewed about their very special relationship with the car they grew up with. The film also documents the decline of the Paykan, while showing how it is still very much alive in the culture and memory of the country. Interviews are also conducted with artists who use Paykan as a medium or the subject of their art.
Free for Docunight On-Demand members.
Tickets are available online from Friday, November 6.
Iran's Arrow, The Rise and Fall of Paykan