Criminal Law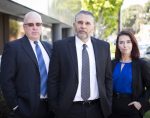 Address:
Westside Towers
11845 W Olympic Blvd, Suite 520
Los Angeles, CA 90064
9064
Short Business Description:
–
دزدی –
مواد مخدر –
جرایم جنسی –
رانندگی در حین مستی-
تن فروشی –
خشونت خانگی
Long Business Description:
Arash Hashemi
During his years as a criminal defense attorney, Mr. Hashemi has handled a wide variety of cases, ranging from simple misdemeanors to complicated felonies. Including but not limited to, attempted murder, sexual battery, drug cases, gun cases. Mr. Hashemi has also represented thousands of Californians accused of violating their probation or parole. He has also argued and practiced before the California Court of Appeals. Mr. Hashemi is admitted to practice before all California State Courts and the United States District Court for the Central & Southern Districts of California. Mr. Hashemi is the host of the Podcast "Hashing Out the Law" and volunteers on a regular bases at the Mesereau Free Legal Clinic, in South Los Angeles. During his free time he enjoys playing basketball and photography.
Bar admissions
State Bar of California
U.S. District Court for the Central District of California
U.S. District Court for the Southern District of California
Accreditations
Department of Veterans Affairs (Accreditation Number: 32284, POA Code: B4V)
Professional memberships (current and past)
American Bar Association
Criminal Courts Bar Association (Treasurer, Past Board Member)
California Public Defenders Association
California Association of Parole Defense Attorneys
Los Angeles County Bar Association
Beverly Hills Bar Association
Century City Bar Association
San Fernando Valley Bar Association
Culver Marina Bar Association
Iranian American Bar Association
Iranian American Lawyers Association (Past Board Member)
Education
J.D., University of La Verne College of Law, 2001
B.A. in History, California State University, Northridge, 1998
To schedule a initial consultation with a lawyer at our firm, contact us 24 hours a day at (310) 448-1529 or contact us online to schedule a consultation. Our office is conveniently located in the Westside Towers in Los Angeles, within minutes of Santa Monica, Beverly Hills, Westwood, and steps away from the Expo/Bundy Station. We have flexible hours and weekend appointments, and we will visit you in jail to discuss your case.
وکیل مدافع مجرب در لس انجلس، مدافع سرسخت حقوق شما در امور کیفری
بهترین دفاع از شما در پرونده کیفری با وکیل مدافع مجرب در کالیفرنیا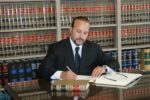 Address:
11661 San Vicente Blvd #401, Los Angeles,
CA 90049
Long Business Description:
MICHAEL PAYMAN KADE, ESQ. QUALIFICATIONS
Former Los Angeles Police Officer
Criminal Defense Attorney
Mediator – Graduate of The Pepperdine Straus Institute of Dispute Resolution
Professor of Law
Civil Litigator / Trial Attorney
Licensed In:
• California State Court
• California Federal Court
• United States Supreme court
• Texas District Court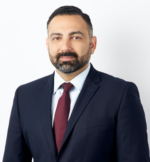 Address:
1502 N.Broadway
92706
Short Business Description:
Fraud, Felony, DUI Cases
Personal Injury Cases
Long Business Description:
Taghavi Law Group
FORMER SENIOR DEPUTY DISTRICT ATTORNEY
WITH OVER 13 YEARS OF JURY TRIAL EXPERIENCE. 24/7 Available By Phone
Put Your Case In Our Experienced Hands. Get Started Now.