Immigration Law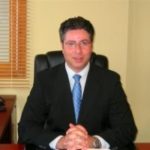 Address:
10850 Wilshire Blvd Ste 580, Los Angeles,
CA 90024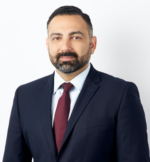 Address:
1502 N.Broadway
92706
Short Business Description:
Fraud, Felony, DUI Cases
Personal Injury Cases
Long Business Description:
Taghavi Law Group
FORMER SENIOR DEPUTY DISTRICT ATTORNEY
WITH OVER 13 YEARS OF JURY TRIAL EXPERIENCE. 24/7 Available By Phone
Put Your Case In Our Experienced Hands. Get Started Now.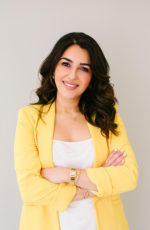 Address:
9595 Wilshire Blvd #900, Beverly Hills, CA 90212
CA 90212
Short Business Description:
Here are some of the ways our firm can assist you in navigating the complexities of the current U.S. sanctions law:

Assist with Generally Licensed Transfer of Funds from Iran to the U.S.
Obtain Specific Licenses from OFAC
Obtain the Release of Funds Blocked or Restricted by U.S. Banks
Respond to U.S. Bank Inquiries Regarding Fund Transfers from Iran
Submit Voluntary Self-Disclosures to OFAC for Past Violations
Represent Non-Profit Organizations to Report Generally Licensed Funds Sent to Iran
Represent Non-Profit Organizations to Obtain Specific Licenses to Send Non-Generally Licensed Goods or Services to Iran
Provide Consulting Regarding the Legality of Financial, Business and Personal with Iran

Long Business Description:
Yazdanyar Law Offices was founded by Mehrnoush Yazdanyar, Esq. in 2009. Ms. Yazdanyar graduated Summa Cum Laude from the University of California, Los Angeles (UCLA) with a B.A. in Political Science and a Minor in Near Eastern Languages. She obtained her J.D. from the University of Southern California's (USC) Law School in 2004.
Ms. Yazdanyar started her own private practice in 2009 based on the philosophy that an attorney is an advocate with the fiduciary duty to protect the rights and well-being of his or her clients. It is that philosophy coupled with a dedication to understanding the law that has allowed her practice to grow from one office in Beverly Hills to multiple offices throughout California including Irvine, San Francisco and Westlake Village and positioning her firm to service clients nationwide. During her 10 plus years of private practice, Ms. Yazdanyar has not only established herself an expert in her niche areas of practice, but she has also gained notoriety for her pro-bono and non-profit work as well as her dedication to assisting non-government organizations with their legal needs.