Davis*Gavsie & Hakim, LLP
       Specializing in Employment Law
Protecting Employees From Harassment and Discrimination
At Davis*Gavsie & Hakim, LLP, they exclusively handle labor and employment law matters.
If you feel that you have been the butt of jokes, disturbing comments or offensive e-mails or pictures at work based on qualities you can't control, you may feel embarrassed, ashamed and even angry. Before you take action, you should seek the guidance of an experienced workplace harassment attorney. The attorneys at Davis*Gavsie & Hakim, LLP work relentlessly to help you achieve the best possible outcome.
In California, it is illegal to be harassed or discriminated against based on any of the following:
Race

National Origin

Sex

Pregnancy

Age: In order to pursue a case for age harassment or discrimination, you must be over the age of 40.

Disability

Sexual orientation, including transgender

Religion
When an employee reports unlawful harassment or discrimination, the employer is required by law to promptly and thoroughly investigate. Upon concluding the investigation, depending on the findings,  the company should take immediate and effective action to remedy the problem. When a company fails to do so, employees may need an experienced employment attorney to help ensure their rights are being protected.
If you feel that you have been harassed or discriminated against (treated differently or mistreated) at work based on any of the above protective categories, you should seek the guidance of an experienced discrimination attorney.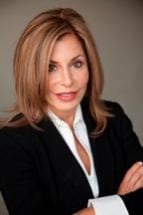 California is an at-will employment state, and oftentimes this can be confusing to employees and employers alike. Employees who feel they have been unfairly fired by their employers may challenge the at-will status of their employment. At Davis*Gavsie & Hakim, LLP, using their vast knowledge and personalized service, we help form, plan and walk our clients through the process, one step at a time, from the beginning of their case to the very end.
Our experienced employment lawyers represent a diverse clientele from many different cultures and backgrounds of workers at all levels: white collar employees, doctors, lawyers, high-level executives, CFOs, CEOs, and professionals in many industries throughout California and in many industries; manufacturing industry, health care, restaurant industry, music industry, entertainment industry, professional sports, retail and much more.
Attorney Roxanne A. Davis and Frank Hakim at Davis*Gavsie & Hakim, LLP have more than 60 years of combined experience in employment law. Frank Hakim has been practicing employment law for more than 27 years.  Mr. Hakim has the most years of experience of all Iranian attorneys in California in exclusively handling employment law matters. Frank Hakim personally handles every case from the beginning to the end. We do not pass off their clients to a paralegal or assistant. Rest assured that our firm will work above and beyond and give each client the personal attention they deserve in order to receive maximum compensation for their damages.
For a free phone consultation, call attorney Frank  Hakim  at  310-789-2240
( Mr.Hakim also speaks Farsi)
You can learn more  about DAVIS*GAVSIE & HAKIM, LLP by checking their Website: www.DGHLawyers.com
Frank Hakim, Esq.
DAVIS*GAVSIE & HAKIM, LLP
Specializing in Employment Law
Litigation*Trial*Mediation
100 Wilshire Boulevard, Suite 700
Santa Monica, CA 90401
Tel. (310) 789-2240
Fax (310) 789-2249