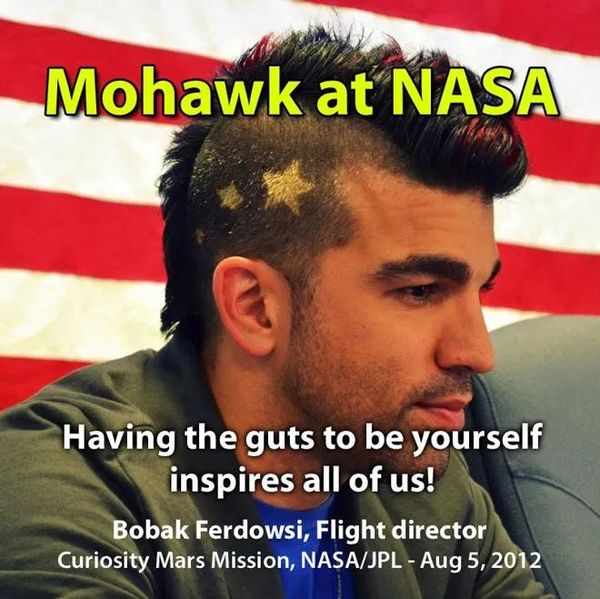 Who will take you to Mars if not Iranians?!
And it happened to be none other than BOBAK FERDOWSI-an Iranian-American System Engineer in the advanced NASA
Jet Propulsion Laboratory and who was the Flight
Director for the Mars Curiosity Mission. Bobak and his team managed to successfully land Curiosity Rover on Mars in August 2012.
Bobak was born on November 7, 1979, in Philadelphia, Pennsylvania. Son of proud Iranian parents, Babak and his carefully selected hairstyle become an international sensation and a symbol of that historical mission in social media.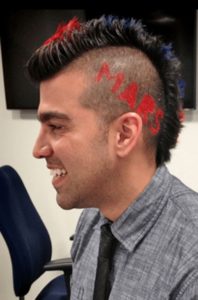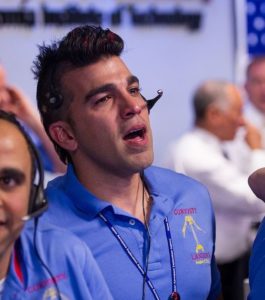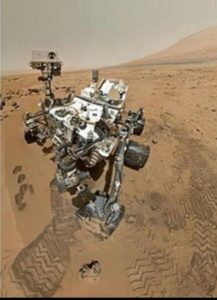 Even Barack Obama referred to him as "The Mohawk Guy" during a congratulatory call to the team Curiosity.
If Bobak does not inspire you to achieve your dreams, I do not know what would.
Iranian, are so proud of Bobak.