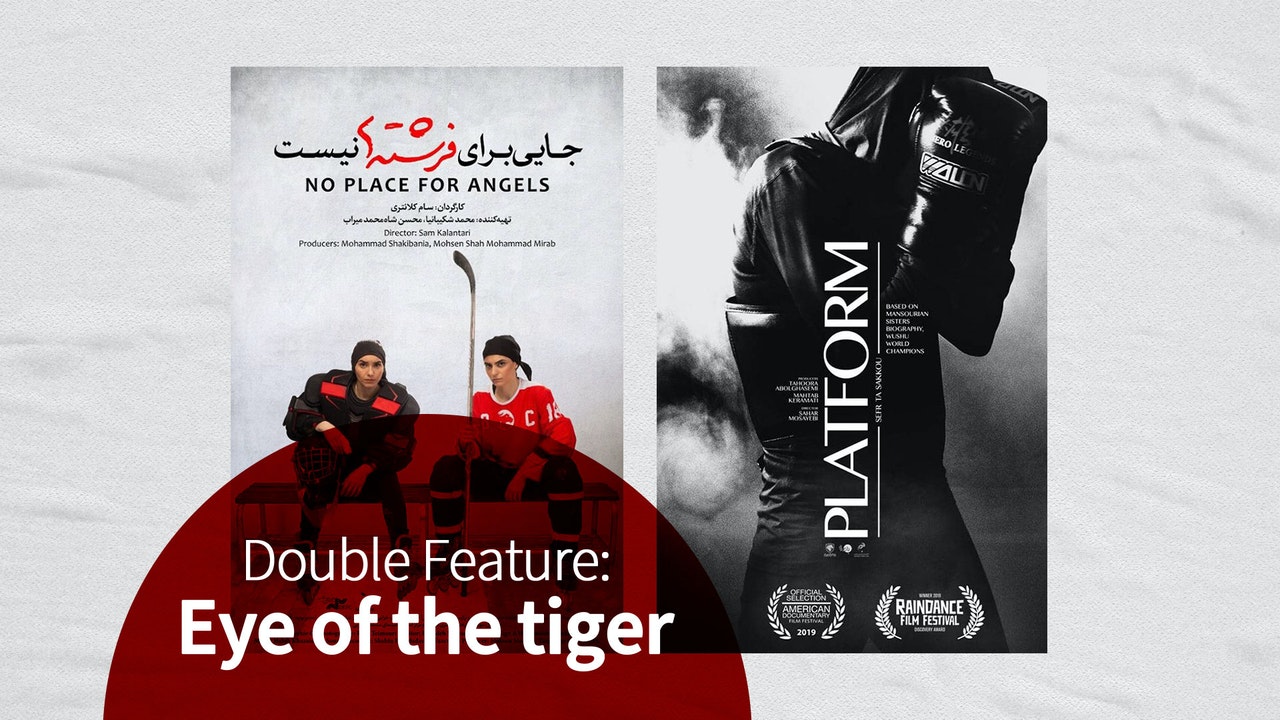 Double Feature: Eye of the tiger
No Place for Angels,
directed by Sam Kalantari, follows the Iranian women's national hockey team as they practice and prepare to compete in the Asian Games. While much of the film explores the athletes' personal lives and the problems they face as women, it also delves deeply into their defiant enthusiasm for hockey and their passion to emerge victorious in the competition. This documentary provides an outstanding example of strong, highly competent women who seek to break through restrictive societal norms.
Platform, directed by Sahar Mosayebi and previously featured on Docunight, follows three Iranian sisters from the small town of Semirom as they arduously train to become wushu champions. A sense of warmth pervades the film, and a feeling of uneasy and humane compassion enriches the entire narrative while revealing an unexpected atmosphere of pain.
We hope you enjoy this double feature!
Iran via Documentaries.
An initiative by the Kiarostami Foundation.