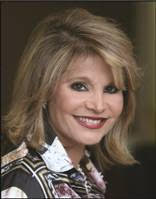 Iranian American Parents Association
How Can the Iranian American Community Help
Prevent, Reduce and Eliminate Poverty, Hunger, and Homelessness?
IAPA is partnering with Hope of the Valley to collect both monetary donations and necessary items for the homeless community.
We are accepting the following items:
Clothing, shoes, coats, hygiene products, blankets, etc. for both children and adults. No furniture items.
Monetary donations, every $3,000 will provide a pod (a small home) for a homeless person.
With your help, the homeless will receive a home, emotional and psychological services, addiction services, and a great deal of emotional, financial, physical, and occupational help.
It is time for the Iranian American community to end homelessness in Los Angeles.
You can drop off donation items at:
1. Fantastic Daycare:  5346 Forbes Ave, Encino CA 91436
2. Second location: 8465 Calvin Ave, Northridge  CA 91324
Please drop off donation items outside in the designated storage bins.
For monetary donations, make checks payable to IAPA and mail to:
9903 Santa Monica Blvd #281, Beverly Hills, CA 90212.
We are a 501(c)3 nonprofit organization that is qualified to receive tax deductible donations.
IAPA Tax ID: 48-1292968
Click here to watch the video & learn more
Contact:
Phone: 310-286-1480
Email: info@iapabh.org
Hope of The Valley: http://hopeofthevalley.org