FASCINATING VILLAGES IN IRAN
Masouleh historical and tourist village is one of the most amazing villages of northern Iran with pleasant, foggy weather, cool summers and snowy winters. This stair-stepped village has been around for at least 1000 years and offers stunning landscapes to tourists. its unique architecture would be a great subject for those who are interested in photography.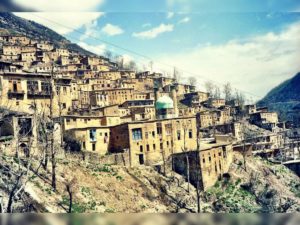 The houses are located close together and the roof of each house is the yard of the lower one. Roofs and yards are also used as sidewalks and no cars or motorcycles are allowed to enter the village, so it has a very intimate atmosphere. An interesting feature of Masouleh is the existing height difference between the lowest and the highest points of the village as it reaches to 120 meters. In addition to its fascinating architecture, Masouleh is surrounded by lush forests and mountains which have created spectacular sceneries.