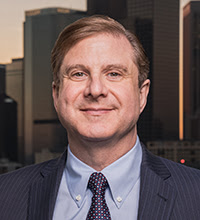 L.A. Controller Ron Galperin just released the 2020 Preliminary Financial Report, a snapshot of the City's balance sheet for fiscal year 2019-20, which ended on June 30. He found that City revenues were slightly above those in fiscal year 2018-19, but still came in $200 million under the adopted budget. In recent months, revenues have continued to decline.
"What started out as a good financial year, quickly went bad once the coronavirus pandemic hit Los Angeles and the rest of the nation," said Controller Galperin. "Record years of economic growth were wiped out as Angelenos lost jobs and businesses were forced to shut down. Although we're in for a tough period ahead, the City has an opportunity to invest in infrastructure improvement projects and create jobs for people in disadvantaged communities. We have to find ways to increase equity as the City moves through this unparalleled crisis."
Accompanying the report is an online interactive tool that allows users to explore the City's revenues, spending, assets and liabilities. Controller Galperin will release his Comprehensive Annual Financial Report for the last fiscal year in early 2021.
Economic Uncertainty Reigns
No one knows precisely when L.A.'s economy will begin to emerge from this global crisis, but the damage already done is impacting the City's coffers. Nearing the midpoint of the current fiscal year, the hope of a quick economic recovery is unlikely, casting doubt on revenue projections and expenses for this fiscal year. In his Preliminary Financial Report, Controller Galperin urged the City Council to consider this as it revisits the budget and urged it to closely monitor spending in the coming months.
"We're nearly eight months into the COVID-19 pandemic, but only at the beginning of feeling its financial repercussions," said Controller Galperin. "How challenging it will get depends on how quickly the economy is able to reopen safely. If the City isn't cautious with its budget during this time, things will get even more difficult in the months to come."
Strategies to Stabilize and Recover
To address looming financial issues, Controller Galperin recommended in his Preliminary Financial Report that the City do the following:
Focus on revenue and limit spending
Rebuild the Reserve Fund
Leverage City properties and special funds
Expand infrastructure programs to rebuild communities
"Given the present revenue crunch, the City should explore debt financing opportunities to create jobs through infrastructure projects, including street and sidewalk repair and information technology modernization," said Controller Galperin. "These efforts should be concentrated in areas of the City most impacted by COVID-19 and historically disadvantaged communities to achieve greater equity throughout Los Angeles."
Updated COVID-19 Resource Hub
Controller Galperin's COVID-19 Resource Hub has been updated with new information and additional resources at the federal, state and local levels to help area residents and businesses get through the coronavirus pandemic. The latest version of the Hub now features Controller Galperin's "How to Build a Financial First Aid Kit," along with a number of added resources for mental health assistance and legal aid.
"The COVID-19 Resource Hub aligns with my mission to connect people with public resources using data and technology," said Controller Galperin. "Since it was launched this past April, tens of thousands of local residents have accessed it to help them find services they need. As a public servant, I want to do my part to provide Angelenos with useful information during these extremely difficult times."