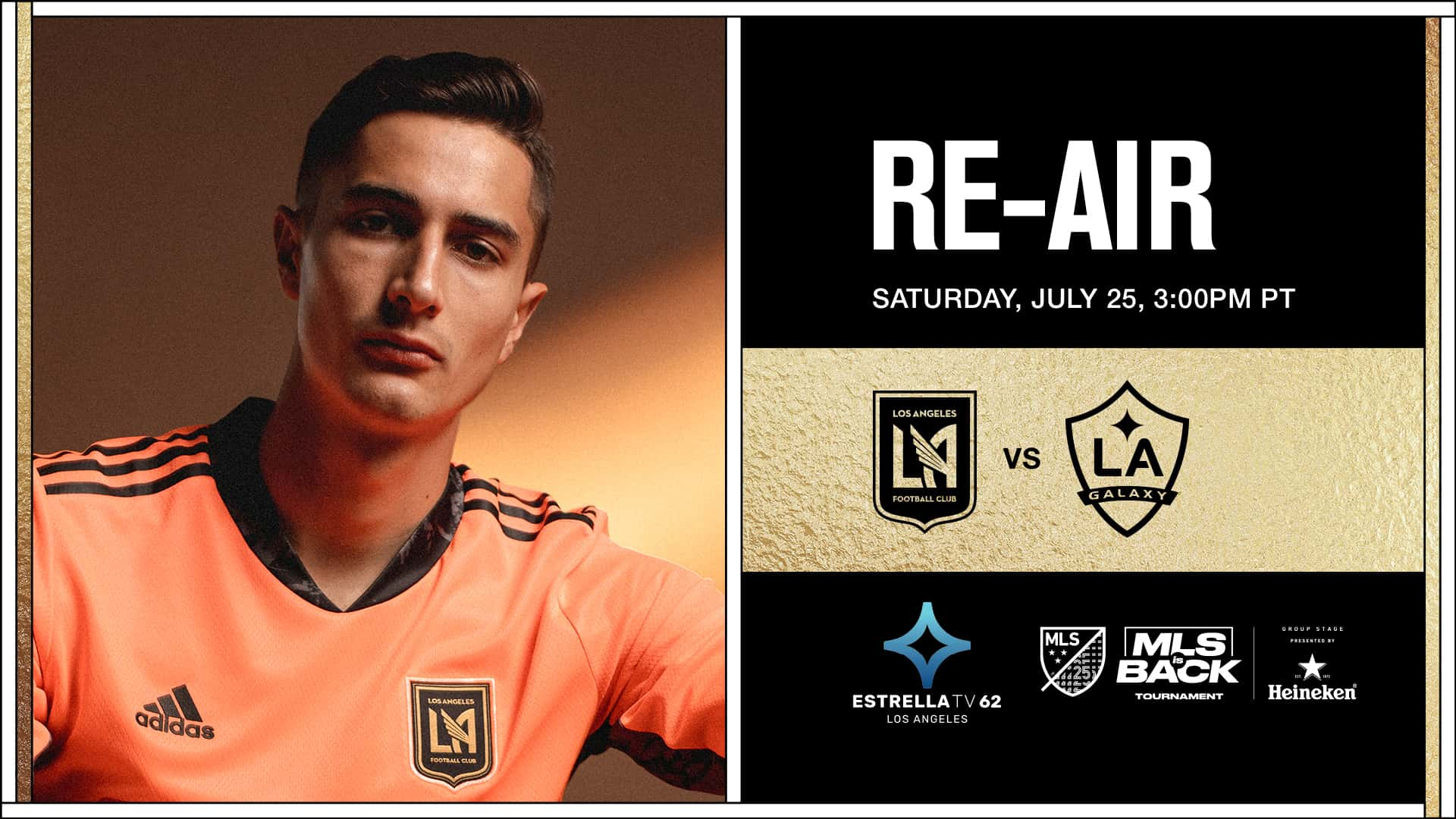 KCOP AND ESTRELLA TV TO RE-AIR SATURDAY NIGHT'S 6-2 LAFC VICTORY OVER GALAXY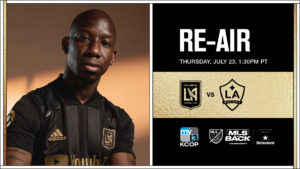 KCOP AND ESTRELLA TV TO RE-AIR SATURDAY NIGHT'S 6-2 LAFC VICTORY OVER GALAXY
Fans and Supporters Can Watch Club's Historic Victory Thursday on KCOP and Saturday on Estrella TV
The Los Angeles Football Club (LAFC) announced today the re-airing of the Club's historic 6-2 victory over the crosstown rival Galaxy on Thursday, July 23 at 1:30 p.m. PT on KCOP and on Saturday, July 25 at 3:00 p.m. on the Black and Gold's Official Spanish Broadcast TV Partner, Estrella TV.
In just three short years, the battle for Los Angeles between LAFC and the Galaxy has become must-see TV, with each installment featuring added intensity and drama. Fans and supporters can now tune-in this week to relive the Club's first-ever MLS regular season victory over crosstown rival Galaxy, a dominant 6-2 performance.
After a difficult first half that saw LAFC and the Galaxy on equal footing, the Black and Gold exploded in the final 45 minutes, breaking open a 2-2 game to run away from the Galaxy behind the first-ever four-goal night in LAFC history from Diego Rossi.
The Club returns to action Thursday night in the last MLS is Back group stage matchup against the Portland Timbers at 7:30 p.m. PT and will be broadcast live on ESPN2, ESPN Deportes, ESPN 710 AM and KFWB 980 AM.
Los Angeles Football Club
818 W 7th Street #1200
Los Angeles, CA 90017
(213) 519-9900
LAFC.com