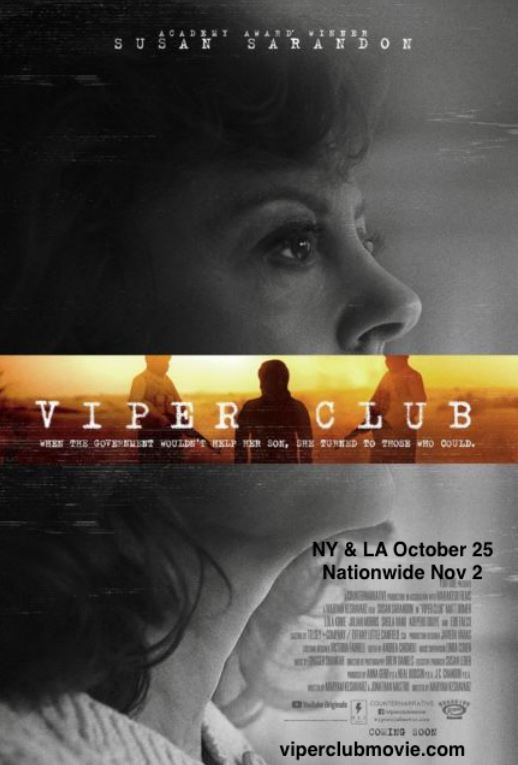 Maryam Keshavarz, acclaimed Iranian-American director (Circumstance), is back with her new film, VIPER CLUB, starring Academy Award winner Susan Sarandon. The film co-stars Iranian- American actors Sheila Vand and Amir Malaklou.
The film opens TODAY in theaters in NYC and Los Angeles. Nationwide Nov 1.
 In Los Angeles the film plays at LANDMARK W. LA.
EXCLUSIVE FOR RADIO 670AM LISTENERS: 
Following the 5:05pm screening Sunday 10/28,  Maryam will hold a private discussion at the Landmark Wine Bar. Please come. 
For Tickets & info: