Bakery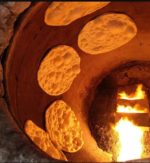 Address:
6900 Reseda Blvd #F Reseda, CA 91335
Long Business Description:
Come stop by and indulge in our famous fresh bread!
FREE SAMPLES EVERYDAY!

Mon – Fri: 8am – 7pm
Sat: 8am – 7pm
Sun: 9am – 3 pm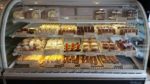 Address:
1628 Santa Monica Blvd #6, Los Angeles,
CA 90025
Long Business Description:
Mon
8:00 am – 8:30 pm
Tue
8:00 am – 8:30 pm
Closed now
Wed
8:00 am – 8:30 pm
Thu
8:00 am – 8:30 pm
Fri
8:00 am – 8:30 pm
Sat
8:00 am – 8:30 pm
Sun
8:00 am – 8:00 pm
Persian bakery in Santa Monica. Great prices and fun selection of sweets. Our Napolean and Cream Puffs are a must have.
Our bakery specializes in making custom cakes for all of your special occasions. We make pastries and cookies that are fresh and preservative free. We have an assortment of baklavas and French pastries like eclairs and cream puffs. You can purchase fresh cakes to go as well as delicious fruit tarts and our crispy Napoleon cakes. We also make a delicious Persian bread "Barbari" daily.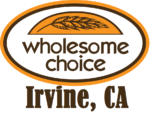 Address:
40 Culver Drive
Irvine,
CA 92612
Long Business Description:
"Wholesome Choice" , has replaced the Ralph's off of La Paz and Aliso Creek Road in Laguna Niguel. Wholesome Choice is an International specialty market which offers a spectacular array of International specialty and ethnic foods from around the world, as well as traditional and conventional groceries.
Wholesome Choice with an extravaganza Food Court, offering you the finest in ethnic cuisine. Persian Cuisine selections as well as Indian, Italian, Chinese, and Thai.
Fresh, exotic cuisine at low, affordable prices? That is just what you can expect from the Wholesome Choice food court in Irvine, CA. Escape the traditional "meatloaf" meals and try our Shawarma kebobs, homemade salsa or Thai-inspired dishes, just to name a few of the many options we offer. http://bit.ly/Z3V6Si
Store Hours:Mon-Sun 7am to 11pm