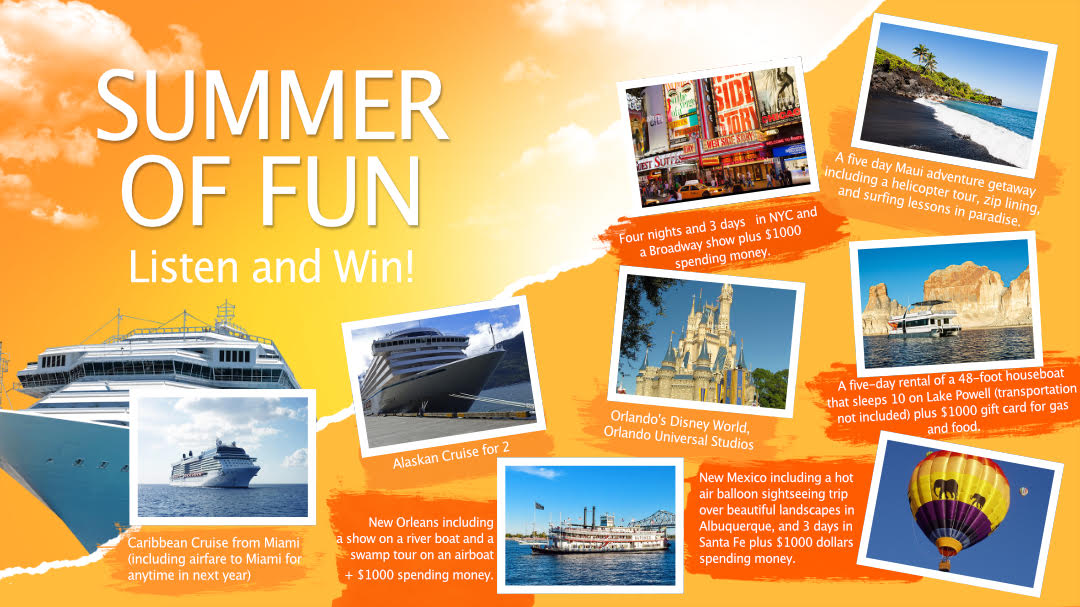 Dear loyal listeners of KIRN,
After the hard years that we have passed with Covid, now it is time to travel, and which season is better than Summer?
We have a lot of surprises coming up for you!
Just listen to us and follow our Website, we will have lots of contests in which you can win your dream trips.
Wishing you all a great Summer
Kirn 670 AM Team