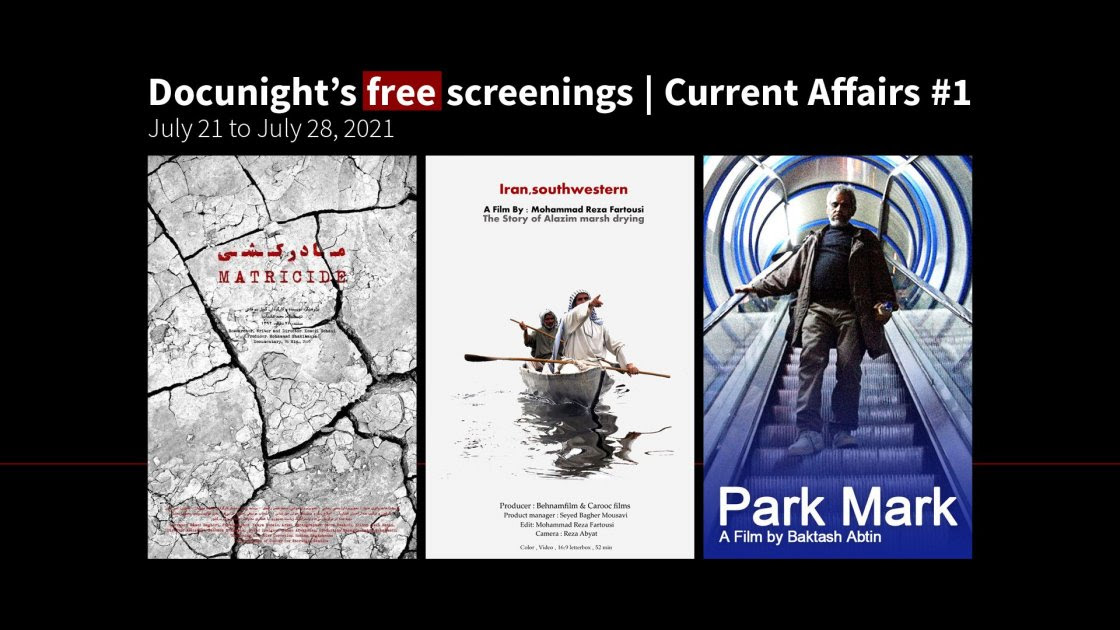 Free Screenings on Docunight (Current Affairs #1)
Free Screenings | Current Affairs #1
Hello Docunighters!
The southern province of Khuzestan is experiencing extreme water shortages in one of the worst droughts of the past several decades. Docunight follows Khuzestan's developments with great concern and sympathy.
In our first special edition of Current Affairs, we offer Free Screenings for two of our films (Iran Southwestern and Matricide) that address environmental crises from within the borders of Iran. We also remember Baktash Abtin and hope for his early release. You can watch his documentary (Park Mark) as part of the free package.
The free screenings are available until July 28th.