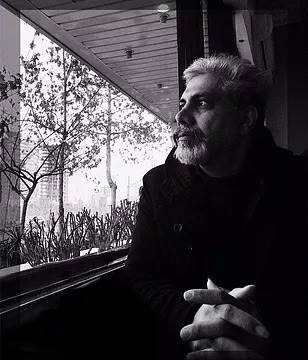 Who is Bahram Khani ?
Bahram Khani is a veteran of composing, creating and performing of Traditional Iranian music.
Has an advance skill in designing and making of pottery and carpentry. As well as a unique and cultural skill in calligraphy. Born within a family of artists in 1966, in the capital of Iran, Khani has been exposed to the Persian arts all of his life.
​In 1989, Khani would excel in his musical skills by attending the University of Tehran and obtaining his BA in music. Where he would use his knowledge and skills to perform alongside well known Iranian musicians such as, Hossein Dehlavi, Seyed Khalil Alinejad and Hesamedin Seraj. ​
Mahoor · Bahram Khani
Bahram Khani has also been practising and creating pieces of calligraphy since 1981. As well as achieving a masters degree in Calligraphy from the Iran Calligraphers Association in 1985.
Since 2001, Khani has been painting his calligraphy work, and each piece could take up, or over, a month to complete. With perfect precision and care, Khani ensures each of his calligraphy art work is unique. Like the prints on each person's finger tips, no two of Khani's calligraphy are the same. ​
Having such steady hands and a continues work of creativity, Khani is not only able to produce fine works of calligraphy and beautiful music, but is also able to produce wonderful works of pottery and wood work.
Since 2005, Khani has been a member of the Iranian Pottery Association and has used his time since to create a distinctive style of pottery. Found no where else, but out the mind and hands of Bahram Khani.