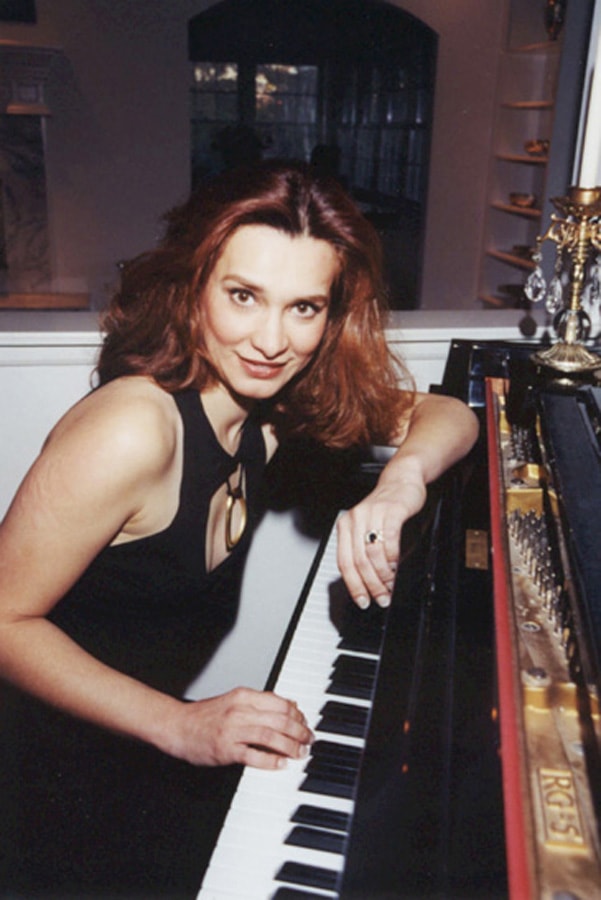 Faranak Shahroozi is an Iranian-American composer, performer and pianist known for her lyrical, romantic and captivating melodies.
FARANAK SHAHROOZI: " PERSIA" from her new CD Album " Ete
Faranak's passion for music started at the age of 5 when her parents hired a private tutor to teach her basic musical notes and theory. Following the revolution of 1979, her world as she knew it changed forever. Because of the Iran-Iraq War of 1980, Faranak and her parents packed their bags and left their hometown of Abadan and moved to the capital city of Tehran.
You're My Everything – Faranak Shahroozi | www.faranakmusic.com
‍
In 1984, she moved to the United States, where she pursued her passion for music and received her B.A. in Classical Music from Cal State University. The dramatic changes in her life had a direct effect on her musical abilities and emotional connections, which led to a series of musical compositions and ultimately captured the attention of famed producer Preston Glass. By the late '90s, Faranak became the face of music in Napa Valley, where she lived and performed for many years.
With Glass's help, vision and collaboration with stars such as Lenny Williams from the soul/funk group Tower of Power, Syreeta Wright (Stevie Wonder's wife) and the endorsement of the legendary winemaker Robert Mondavi, Faranak's first album, titled "La Musica De La Vigna," was produced. Her song "Helplessly Falling" was featured in the "Down 'n Dirty" film starring Gary Busey.
‍
By the mid-2000s, Faranak began working with San Francisco R&B radio station KBLX. Her second album, entitled "Eternal Love," emerged as the result of a passionate romance when she met her husband,  Steve Lohr of  J.Lohr Vineyards & Wines. "Eternal Love" was produced by Adam Ivy and released in 2012. She has also performed for business and musical professionals like Jeff Shell/Stephen B. Burke, the [former] CEO of NBC; Johnson & Johnson; PETA; winemaker Robert Mondavi; saxophonist Boney James; and Tony! Toni! Toné!
Faranak is currently working with several music supervisors for sync licensing her songs on films and television. Her song "Remembering the 80's is featured in Johnathan Mach's up coming movie, Power Play, released in theaters this summer.
‍
Faranak's music is being distributed and featured on DSPs worldwide by Symphonic.
You can learn more by cl