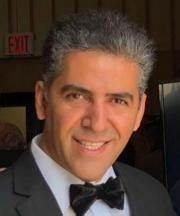 Understanding The COVID-19 Vaccine with Dr. Alaei 
  KAMIAR ALAEI, MD, MPH, MS, DRPH, MST
Dr. Alaei is a global health policy expert who has been working in conservative social settings for two decades. He has been the co-President of the Institute for International Health and Education working in several countries in the Middle East and Central Asia. He studied medicine, epidemiology, international health, health policy, and international human rights law at prestigious universities such as Harvard and Oxford.
He and his brother Arash co-founded the first 'Triangular Clinic' for three target groups in Iran (drug users, HIV patients, and STD cases), documented by the World Health Organization as a 'Best Practice Model'.
Dr. Alaei has authored and co-authored numerous peer-reviewed journal articles in prestigious publications including the Lancet Global Health, the British Medical Journal and AIDS. He has been featured and interviewed by major academic journals such as Nature, Science, and The Lancet.