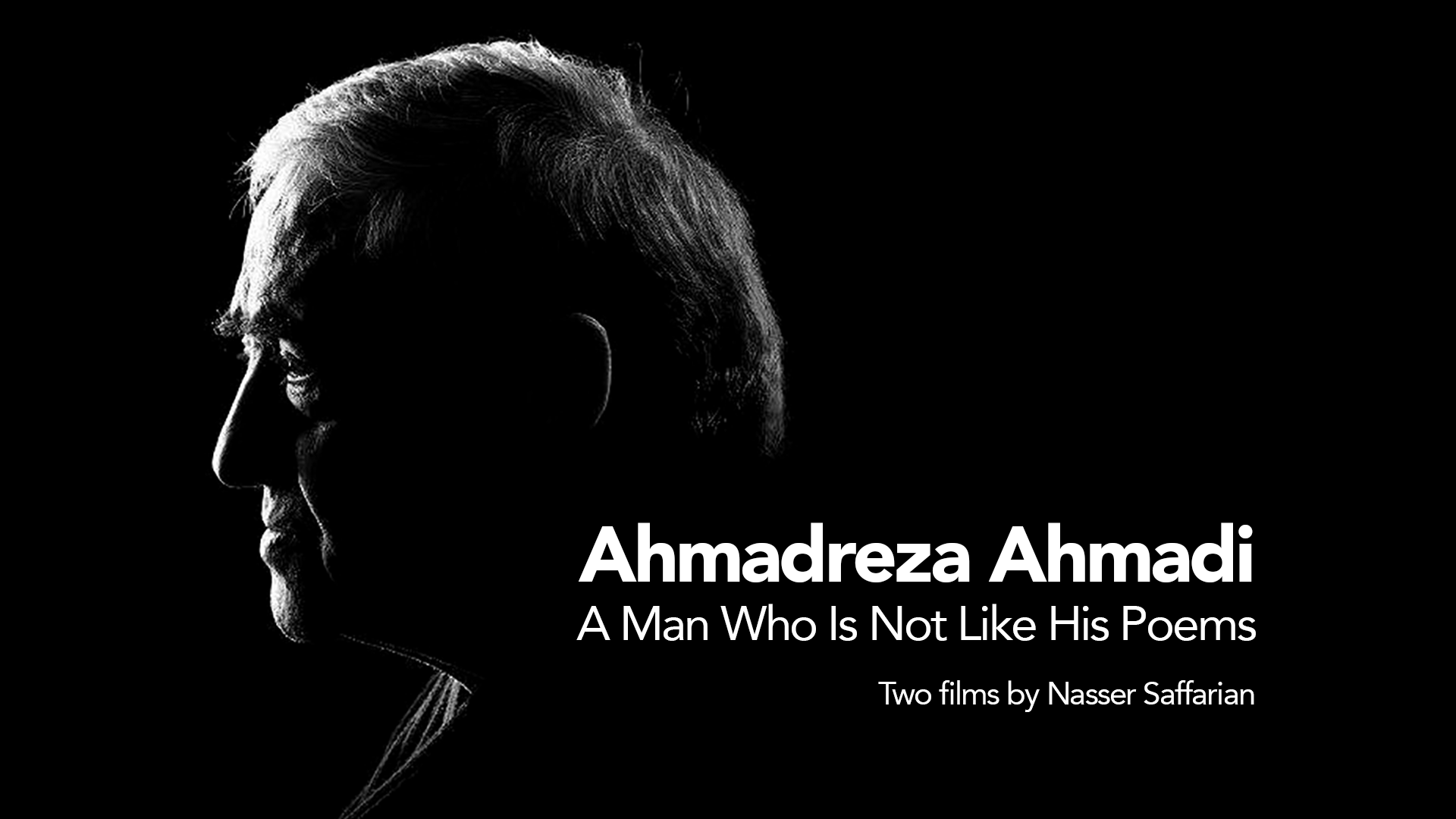 "I broke down and saw how a heart breaks down, releasing sorrow all over the pavement. Lady care for me…"
-Ahmadreza Ahmadi
Docunight is proudly releasing Nasser Saffarian's two compelling documentaries, A Good Time for Tragedy (وقت خوب مصائب) and Care for Me, Lady! (بانو، مرا دریاب) on life and work of Ahmadreza Ahmadi, an Iranian poet and prominent figure in Iran's New Wave Poetry movement. The modest, unique form of Ahmadi's poetry conceals a sharp mind and a wonderfully generous heart, and Safarrian takes an intimate and in-depth look at Ahmadi's life and work. In doing so, the director weaves images; poetry; and interviews with family, friends, artists, critics, and filmmakers together into stunning cinematic works.
Most importantly, by using original recordings of Ahmadi reciting his poems and giving readings and talks, Saffarian creates an intimate portrait of this remarkable poet and provides the audience with an exceptionally emotional experience. The films' vitality emerges from its intimate observations of Ahmadi's stunning life and work.
Both documentaries are nothing less than cinematic poetry, each taking a vibrant and sensitive look at life, love, and death.
ٔNow available on Docunight.
In Persian with English Subtitles
A Good Time for Tragedy (2006, 57 mins)
Care for Me, Lady! (2010, 22 mins)