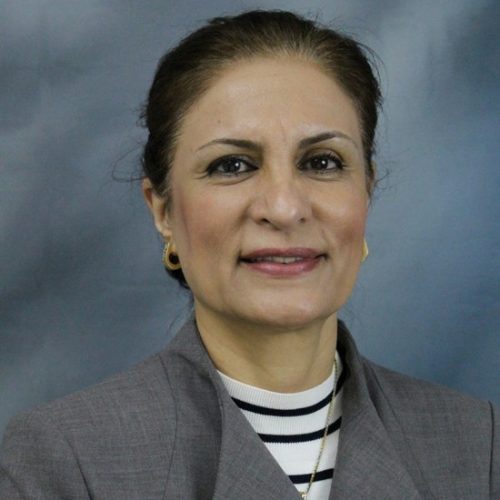 پروفسور افسانه ربیعی، مخترع مستحکم ترین فوم فلزی محافظ در برابر پرتوهای هسته ای که بسیار شبیه استخوان بدن است!
تحصیلات او از مدارس و دبیرستانهای اراک شروع شد و بعد آن دانشجوی مهندسی علوم فلزات صنعتی شریف شد و اکنون استاد با درجه پروفسوری در داشنگاه دولتی کارولینای آمریکاست!
این فوم فلزی از آلومینیوم سبک وزن تر بوده و می توان آن را از ۱۰۰ درصد فولاد و یا آلومینیوم و فولاد ساخت و به عنوان جایگزینی برای فلزهای سخت تر مانند تیتانیوم که در جراحی ها به عنوان بخش از دست رفته استخوان در بدن کاشته شده و اغلب به دلیل سختی زیاد پس زده می شوند مورد استفاده قرار داد!
افسانه ربیعی پروفسور مهندسی مکانیک و هوا فضا و عضو هیئت علمی مهندسی بیومدیکال یا زیست پزشکی در دانشگاه کارولینای شمالی در گزارش خود اعلام کرده است توانایی شگفت انگیز این فلز در جذب بالای انرژی، وزن سبک و خاصیت ارتجاعی آن بسیار به استخوان طبیعی شباهت دارد!
Dr. Afsaneh Rabiei
Professor Of Mechanical and Aerospace Engineering with a focus on materials manufacturing and failure analysis. Skilled in Research and Development (R&D), Materials Science, Manufacturing, Solid Mechanics, and Leadership. Strong education professional with a Doctor of Philosophy (Ph.D.) focused in Advanced Science and Technology/ Advanced Materials from The University of Tokyo and post doctorate research experience in the division of engineering and applied sciences at Harvard University. Over 20 years of experience in academia and 8 years in industry.