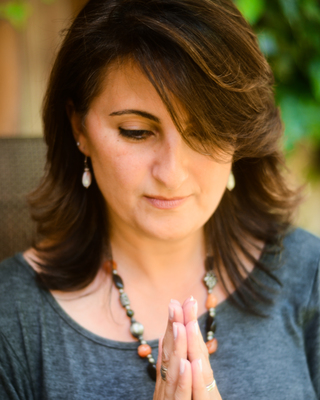 Thursday November 12, 2020 A Post Election Discussion from Rumi's Perspective
Thursday, November 12, 6-7 pm
Given the social and political unrest today, many Americans are left feeling bitter, angry and divided. In this post election workshop, Dr. Ellie Zarrabian will discuss the philosophy and poetry of the 13th century poet, philosopher and mystic Rumi, on how to create the essence of unity in one's life in order to promote better mental and emotional health.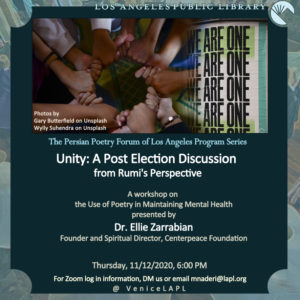 For ADA accommodations, call (213) 228-7430 at least 72 hours prior to the event.
Para ajustes razonables según la ley de ADA, llama al (213) 228-7430 al menos 72 horas antes del evento.