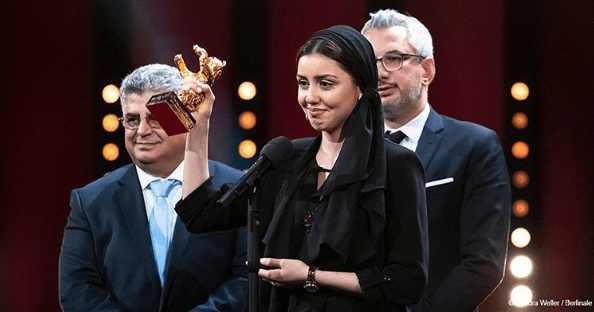 THERE IS NO EVIL (SHEYTAN VOJUD NADARAD)
Following the film, AFI Festivals Programmer Malin Kan leads a conversation with filmmaker Mohammad Rasoulof.
For tickets ($8) and more info please visit
https://bit.ly/2Fdn50U
U.S. Premiere October 16 – 22, 2020. Part of the AFI FEST presented by Audi Farhang Foundation and the AFI FEST proudly present the U.S. premiere of Mohammad Rasoulof's award winning film THERE IS NO EVIL. Winner – Golden Bear – Berlin International Film Festival "Banned from making films since 2017, Iranian auteur Mohammad Rasoulof's Golden Bear-winning four-part anthology is an epic examination of morality under an oppressive regime. Family man Heshmat goes to work every day performing unimaginable tasks. Pouya, serving his mandatory military service, must decide whether he will risk it all. For Javad, embarking upon a relaxing trip to visit his fiancée doesn't go as planned. And in the final segment, Bahram reckons with an impossible choice made long ago. In this direct and searing condemnation, Rasoulof demonstrates that, under oppression, the average citizen is often an implicit collaborator. For the filmmaker, who in 2019 received his second prison sentence, political implications are often just a step away from the personal ones. Masterfully told, THERE IS NO EVIL is both timely and universal." –Malin Kan – Programmer, American Film Institute Farhang Foundation is proud to partner with the American Film Institute for the 6th year running in presenting all the Iranian films at the annual AFI FEST presented by Audio.