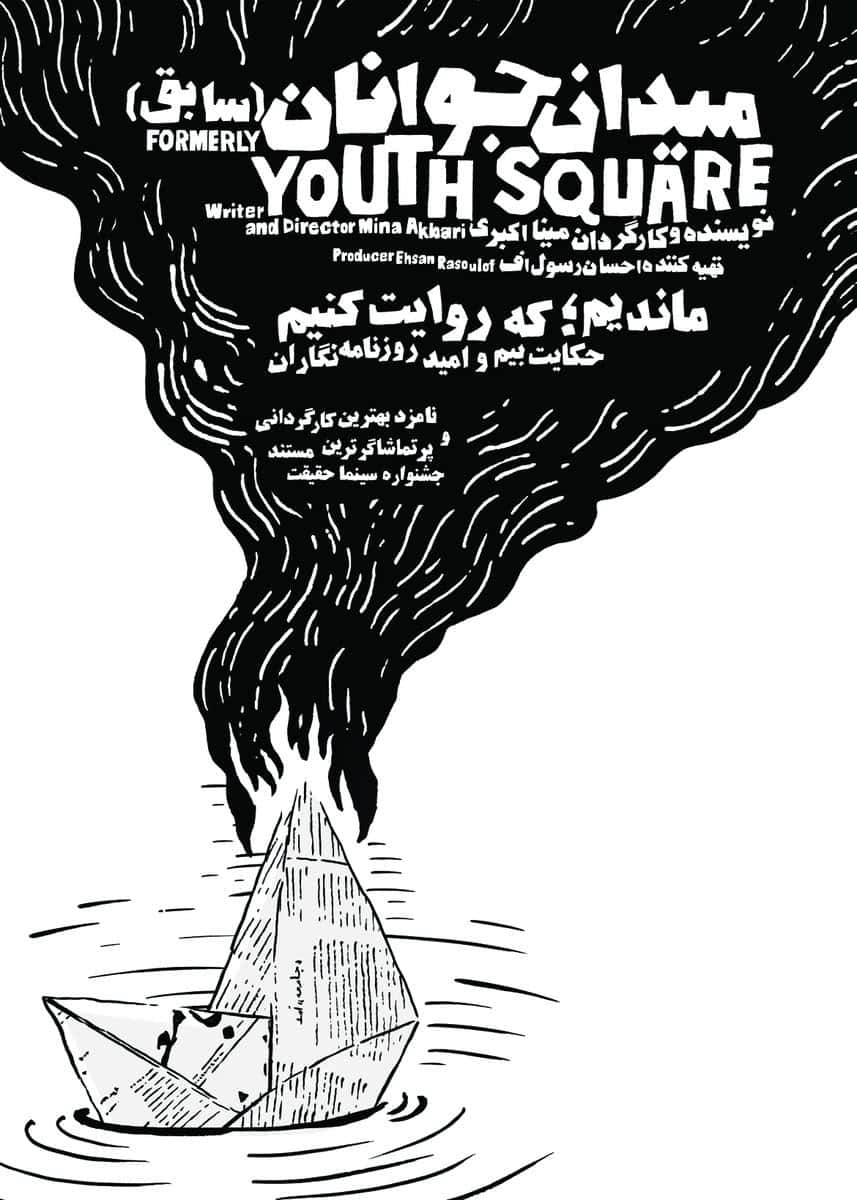 This Month On-Screen: Formerly Youth Square
Thanks to all the extra time we have these days, we finally managed to do the most important item on our wishlist: a way to stream the films we have screened before, and more!
Now I am excited to announce Docunight On-Demand, a subscription-based service focused on Iranian documentaries. We are starting with about 40 films, and will be adding more films every month. We expect to have 150-200 documentaries by the end of the year, a mixture of old and new documentaries, films that we have or have not screened at Docunight before, all available worldwide. For a better watching experience, we have TV apps for all major streaming platforms as well: AppleTV, Roku, and Amazon FireTV.
For our monthly screenings, even though it's not possible to watch films together on big screens, we are restarting our monthly screening, now called Docunight On-Screen, by adding a limited online screening option. As we did before, every month we will pick a documentary to screen, now available online for one week only. In this new version of Docunight On-Screen, we will have an online Q&A with the director or other people involved in the film. These Q&As will be streamed live, and you will have the opportunity to ask your questions.
This Month On-Screen: Formerly Youth Square
Directed by: Mina Akbari
2018 / 70 mins
Persian with English Subtitles
Starting on Wednesday, May 20 for one week.Journalist Mina Akbari's FORMERLY YOUTH SQUARE opens with a photograph of a group of 70 journalists taken about 20 years ago in Javanan Square. Of those, only six continue to work in their profession, including the filmmaker. Many emigrated after the 2009 unrest that followed allegedly rigged elections, a few were imprisoned, and others simply left the field. Akbari narrates the film and interviews many of the journalists from the shuttered Jame'e newspaper. They speak about repression and their professional histories, referring to the difficulties and pitfalls of their careers in Iran. Formerly Youth Square drew such a large audience because such sensitive topics are rarely discussed in public forums and because the filmmaker is herself a respected journalist.
Formerly Youth Square Trailer
Live Q&A
Sunday, May 24
12pm PST / 3pm ET / 7pm GMT / 11:30pm Tehran time
Dr. Farideh Farhi, Scholar and Adjunct Professor of Political Science at the University of Hawai'i will join us to talk live with Mina Akbari. This live event is free and will be streamed on Facebook and our streaming website.