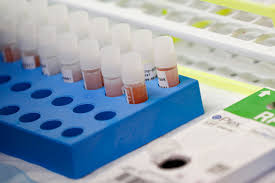 Schedule a COVID-19 Test
Information about COVID-19 Testing
At this time, testing is limited in Los Angeles. We are working to expand testing as quickly as possible to provide this service to all Angelenos who need it.
For the moment, these tests are strictly limited to residents of Los Angeles who are in the most high-risk categories and most vulnerable.
Individuals eligible for testing at this time include:
Those with symptoms who are 65 and older
Those with symptoms who have underlying chronic health conditions
Those who are subject to a mandatory 14 day quarantine period due to a confirmed COVID-19 exposure (with more than 7 days of quarantine remaining)
For more questions about testing, please visit our FAQ for answers to frequently asked questions.
Find out if you're eligible for a test
https://lacovidprod.service-now.com/rrs?fbclid=IwAR27XOamlFa_u8UW5yzfN1IYv7w-Qjrb5ds2Ye8J7itgbRwuVb1opeLSvbM