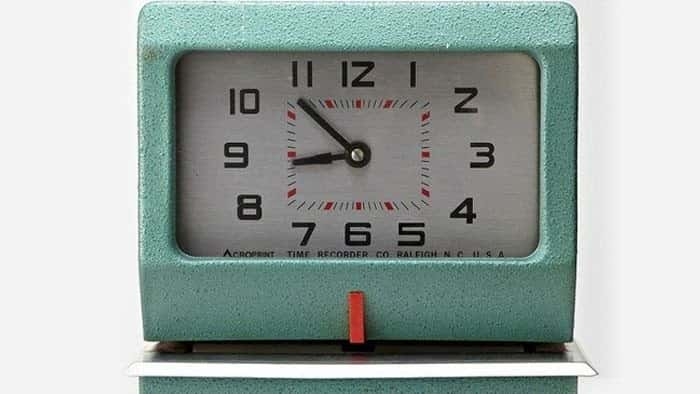 How Much Does L.A. Spend on Overtime (L.A. Controller Ron Galperin)
The City of Los Angeles relies on more than 50,000 employees to serve Angelenos daily. Although the norm is for regular employees to work a 40-hour week, overtime is used when firefighters and police officers respond to emergencies, when City employees cover major special events, like the L.A. Marathon, and in other important circumstances. Out of a $4.3 billion total payroll, City employees earned $470 million in overtime in fiscal year 2019. L.A. Controller Ron Galperin's latest report takes a look at recent City employee overtime trends and offers recommendations to help the City use data to better control spending and enhance employee safety.
In FY19, sworn employees of the Los Angeles Fire and Los Angeles Police departments earned 77 percent of all overtime, with the highest overtime pay period attributable to the City's Woolsey Fire response. Civilian and a small number of sworn employees, excluding LAFD and LAPD, accounted for 23 percent of the City's overtime pay, but well under half the employees in those departments earned overtime. The top overtime departments and bureaus in this category were Los Angeles World Airports, Bureau of Sanitation, Department of Transportation, Bureau of Street Services, and Department of Building and Safety. Galperin's report also goes over top individual overtime earners in both sworn and civilian City jobs.
"Overtime is a critical tool to help the City serve Angelenos and protect communities from crime, emergencies and natural disasters," said Controller Galperin. "We see its importance first-hand each time the City deploys firefighters and other employees around the clock to combat wildfires, like the catastrophic Getty and Woolsey fires. Overtime is also vital for law enforcement to address immediate needs as they arise. But the City can and should do a better job monitoring rising costs and adopt a data-driven strategy to help track overtime hours across departments."
Click image to watch the video
Accompanying Controller Galperin's overtime report, he released a short video that breaks down some of the basic facts of the City's overtime costs, including:
91 percent of sworn LAFD and LAPD personnel, and 40 percent of civilian and other employees earned overtime pay in the last fiscal year.

36 percent of sworn LAFD and LAPD employees, and 13 percent of civilians and other sworn employees (excluding LAFD and LAPD) earned more than 25 percent of their regular salary in overtime.

18 sworn LAFD employees each collected more than $200,000 in overtime, 4 of whom earned more than double the amount of their regular salary in overtime pay alone.

11 civilian employees each made more than $100,000 in overtime, 2 of whom collected more than twice the amount of their normal base salary in overtime.

1 Firefighter reported 5,616 hours of overtime — 64 percent of all hours in the year.

1 Traffic Officer reported 3,702 hours of overtime — 42 percent of all hours in the year.
Financial Reporting Excellence
As the City's financial watchdog, one of the main reports Controller Galperin's Financial Analysis and Reporting team works on is the Comprehensive Annual Financial Report — a thorough review of how Los Angeles spends taxpayer dollars. This year, the Government Finance Officers Association once again recognized the Controller's Office with an excellence award for the CAFR and the community-oriented Popular Annual Financial Report. GFOA's financial reporting awards program aims to encourage local governments to improve financial management, and promotes a spirit of transparency and public disclosure.

"I am so pleased that the Government Finance Officers Association again recognized my staff for the outstanding financial reporting they do," said Controller Galperin. "These awards are a testament to our consistent efforts to provide Angelenos with a greater understanding of how their tax dollars are spent and how the City's priorities align with theirs."
In commemoration of the first anniversary of the shooting at the Tree of Life Synagogue in Pittsburgh, Controller Galperin joined community leaders to recall and reflect on the act of hate that ended the lives of 11 congregants on October 27, 2018. He spoke out against anti-Semitism and hate crimes at a press conference alongside Councilmembers Bob Blumendfield and Paul Koretz, American Jewish Committee, Jewish Federation and Anti-Defamation League, and participated in an interfaith remembrance ceremony at Temple Beth El in San Pedro.
"Hate is too often used to justify violence and crimes against our communities, spread fear and undermine our democracy," said Controller Galperin. "And hate blossoms where and when we allow it to. But when we stand up, speak up and push for change together, we demonstrate the best that humanity has to offer."
Responding to the Getty Fire
The recent Getty Fire, which burned across 745 acres on the Westside of Los Angeles and forced mandatory evacuations and road closures, destroyed 10 residences and damaged 15 others over the past week. On the fire's first day, Controller Galperin visited the Westwood Recreation Center to drop off water and supplies for City staff and volunteers. Hundreds of the City's brave firefighters and other first responders were on the scene doing everything possible to keep Angelenos safe. The fire is now almost fully contained and all evacuation orders have been lifted.

"I am so thankful to LAFD, Recreation and Parks, and the other first responders who showed up for our City during the Getty Fire," said Galperin. "This goes to show that we need to do everything we can to prepare for wildfire and natural disasters, and support those who are on the front lines when they happen."

Over the past few weeks, Controller Galperin spoke at the UCLA Conference on Big Data, presented his proposal for the Los Angeles Municipal Development Corporation to the Central City Association, toured the Minority AIDS Project headquarters in South L.A., attended the 11th Annual L.A. Museum of the Holocaust Gala Benefit Dinner, welcomed trick-or-treaters from the Joy Picus Child Development Center, and participated in the 14th Annual Northeast Los Angeles Veterans Parade.