The InterFaith Show (همبستگی ادیان)
About the Show:
670 AM's InterFaith Show is an hour-long Talk Show featuring different community/religious leaders from different faiths who want to come together to educate the general public about their respective faiths, in an effort to create religious tolerance and understanding, as well as facilitate a dialogue between all faiths. Guests include a mix of influential individuals within the Los Angeles religious communities. The show airs on certain Mondays throughout the month from 1 pm-2 pm, hosted by Dr. Sadegh Namazikhah.
About the Host: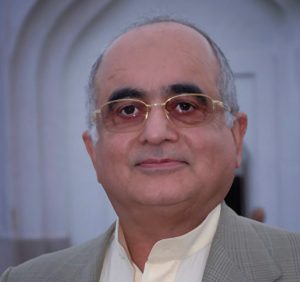 Dr. Namazikhah is the founder of the Iranian-American Muslim Association of North America (IMAN) non-profit organization, with the mission of creating an environment of tolerance, collaboration and understanding between Iranians and Muslims around the world with other faiths and beliefs. The IMAN organization offers a wide variety of religious and cultural classes and events important to the Iranian-American/Muslim-American community in efforts to facilitate a discussion between people from all walks of life. Dr. Namazikhah is also a respected and renowned Endodontist for the greater Los Angeles area by trade and currently serves as the President of the Los Angeles Dental Society, a component of the California and American Dental Associations.