KIRN-2017-2018-EEO-ANNUAL-REPORT
This EEO Public File Report is filed in compliance with Section 73.2080(c)(6) of the FCC's 2002 EEO Rule. This Report has been prepared on behalf of the Station Employment Unit that is comprised of Station(s) 670AM KIRN.
Lotus Oxnard Corp. is an equal opportunity employer, is dedicated to providing broad outreach regarding job vacancies, and to ensure equal opportunity in employment and non-discrimination in all of its policies and practices, including the area of employment. We consider applicants for all positions without regard to race, color, religion, creed, gender, national origin, age, disability, marital or veteran status, sexual orientation, or any other legally protected status.
The Recruitment Sources are identified by number and listed (with contact information) in the following pages.
Full-Time Vacancies Filled During Reporting Period August 1, 2017 through July 31, 2018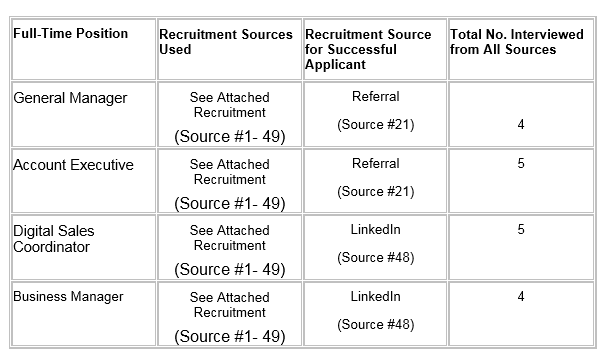 Total number of persons interviewed during applicable period: 18
SUPPLEMENTAL RECRUITMENT MEASURES:
In addition to direct job vacancy announcements and hiring procedures, we complied with the initiative outlined in the 2002 EEO Rule Sec. 73.2080(c)(2) regarding supplemental recruitment activities. For this reporting period we participated in or conducted the following: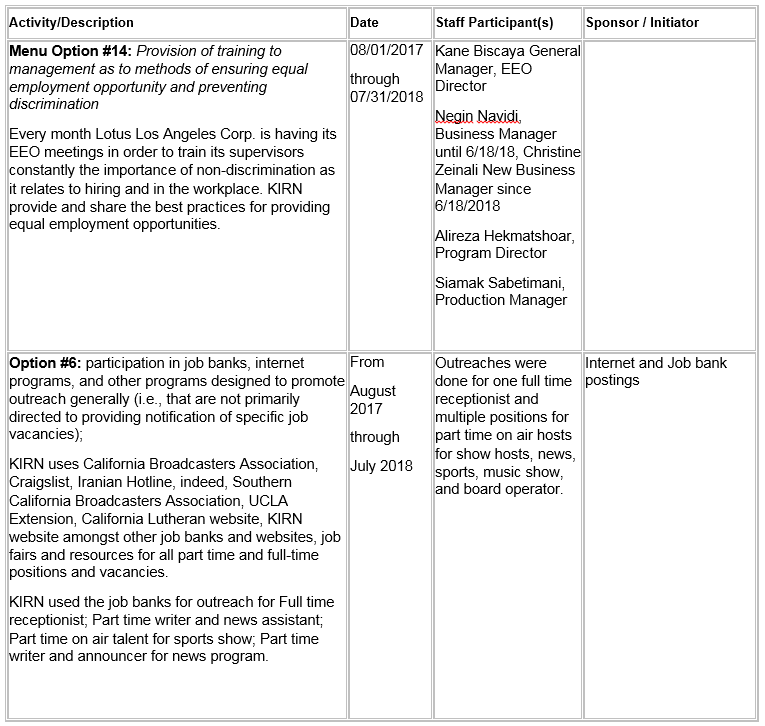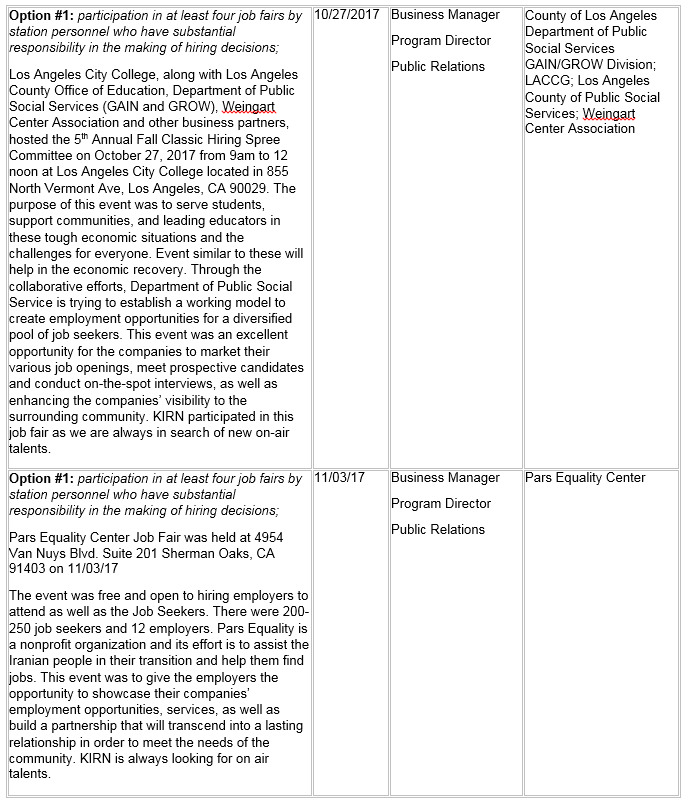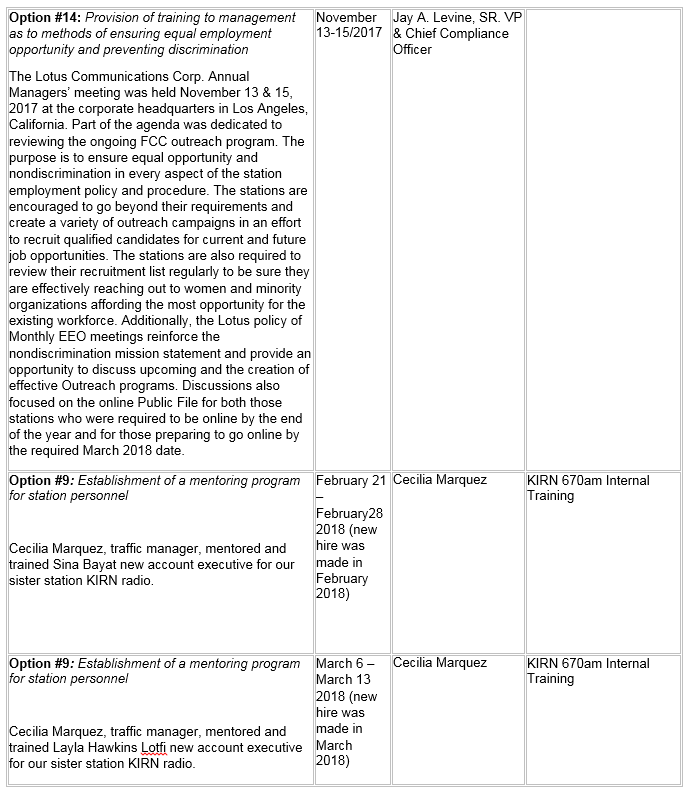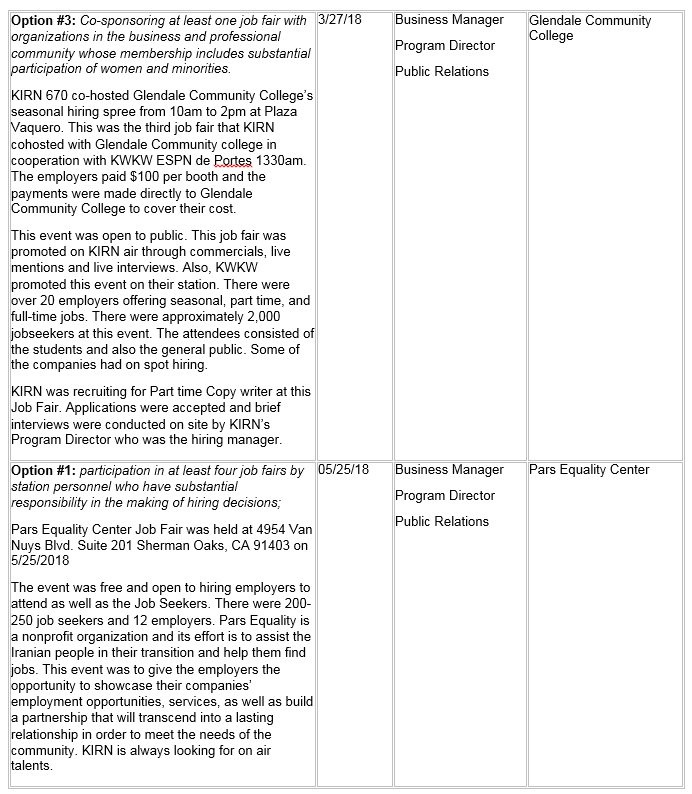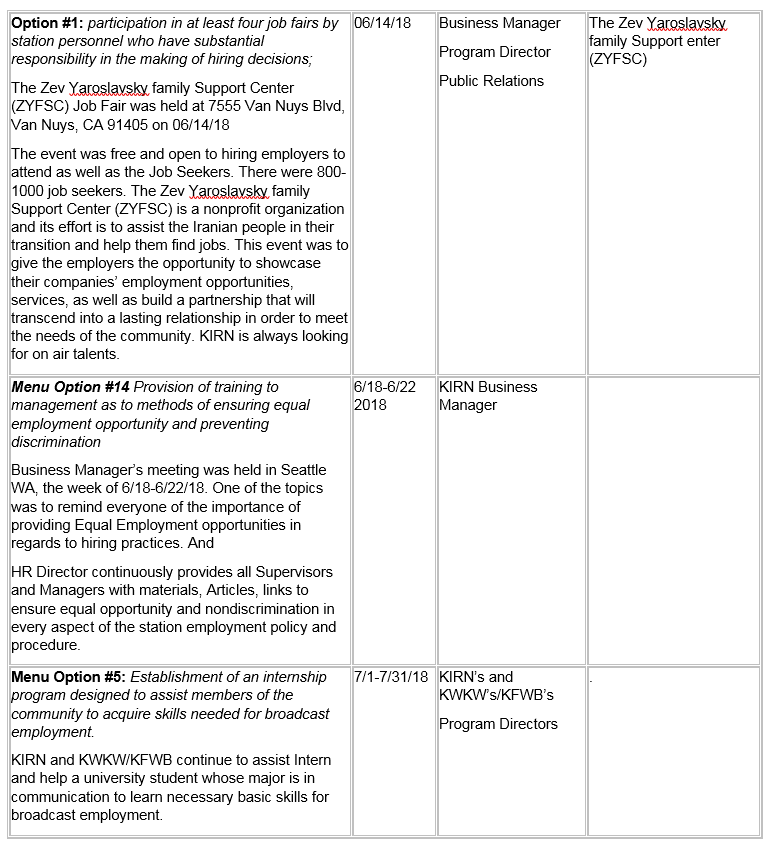 RECRUITMENT SOURCES: 
Designates an entity requesting