Online Grocery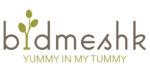 Address:
7042 Sophia Ave, Van Nuys, CA 91406
Phone:
Long Business Description:
Consumers around the world want great tasting, authentic dining experiences that are exciting. But they also want food that contributes to a healthy lifestyle and a healthy planet. This is as much a challenge, as a host of opportunities for the food service industry. Through long-term partnerships with suppliers, customers and other stakeholders, Bidmeshk is making a difference.
We are committed to consistently providing safe and high-quality food products which includes Organic, Gluten free, Non-GMO, No Preservative, All Natural, Kosher and Halal approved. Bidmeshk's dedication to quality is a commitment solidly backed by: comprehensive programs for food safety, stringent quality control measures, state-of-the-art production and transportation technologies, continuous improvement through research and innovation, and dedication to the safety of our employees, communities and the environment.
Working Days/Hours (PST):
Mon – Fri | 9:00AM – 5:00PM