Digital Marketing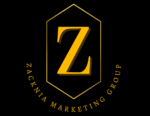 Short Business Description:
Digital Marketing

Social Media Marketing

Leads/ Ads Management ( Fb, Insta, Google)

SEO/SEC (Search Engine Optimization)

CRM (Consumer Relationship Management)

Email Marketing

EDDM

Content Marketing
Long Business Description:
A marketing group based in Los Angeles, CA. We specialize in helping businesses start, scale and grow. It is our passion to company businesses on their road to success. We offer various services such as digital marketing, door to door, consulting, B2B & B2C organizations. We provide services in English, Farsi, & Armenian. We ourselves had other businesses and we fully understand the struggle of running a business, and we make our success plans from a business owner and operator standpoint. We are certified with companies such as Facebook/Instagram and Linked-in in our marketing expertise, where we are committed to make a difference.
Contact us to schedule your FREE 30-minute business consultation with one of our marketing experts to find out how we can help!