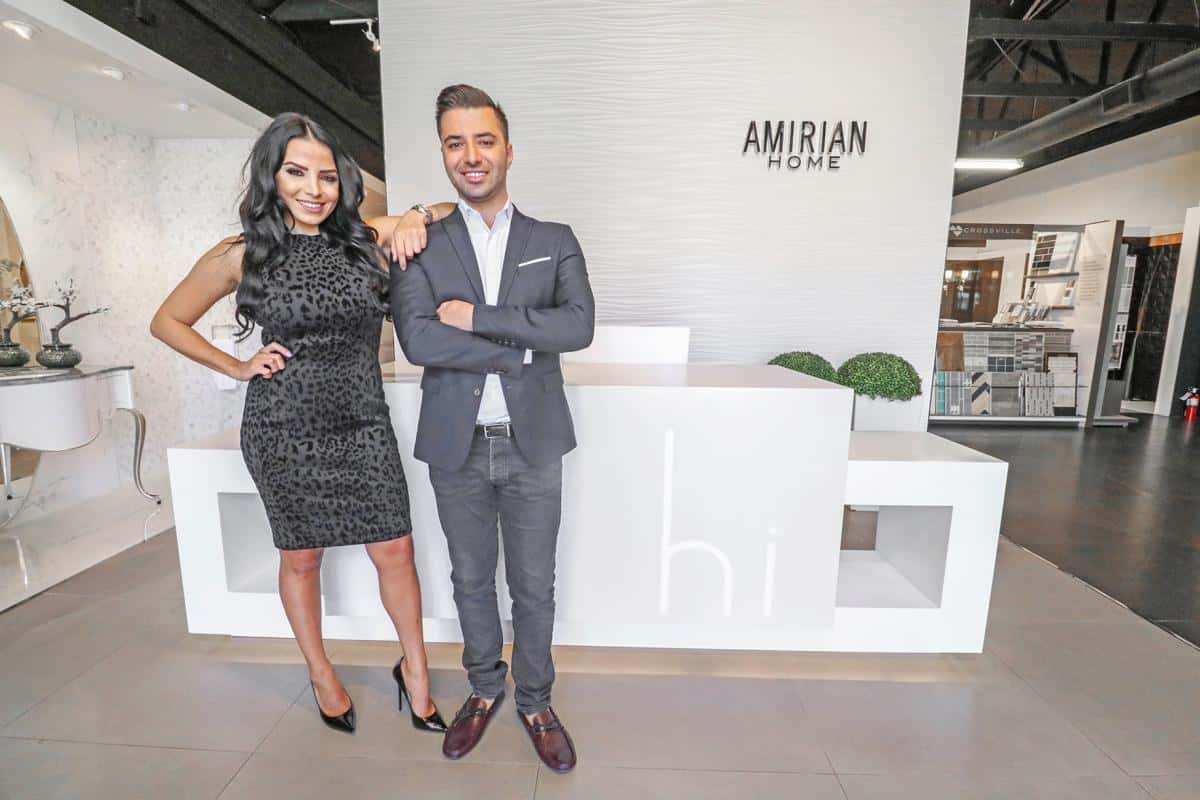 Amirian Home brings European sensibility to Hermosa Beach interiors
http://tbrnews.com/news/business/amirian-home-brings-european-sensibility-to-hermosa-beach-interiors/article_ec1d827a-05eb-11e8-8adf-9f6b66453cb6.html
Amirian Home offers luxury tile, hardwood, cabinets, vanities and kitchen and bathroom products for both residential and commercial customers in the South Bay.
The company's new 2000-square-foot showroom in Hermosa Beach is state-of-the art, according to president Todd Amirian.
"The showroom was designed and built in Spain and shipped to Los Angeles for final installation. We've created a unique experience for our clients to envision their kitchen and bath products with life-size vignettes and displays," he said.
In a showroom filled with unique design options, Amirian says perhaps the most unique of all are his large-format floor and wall tiles, and the minimalist-style European bathroom vanities and kitchen cabinets. The international flair the showroom brings will be an exciting option for design in the South Bay, according to Amirian.
"We researched the market and found there was huge demand for our European tiles and accessories, so it was an excellent location for our new showroom," said Amirian.
Shoppers entering the showroom can expect the support of a knowledgeable design consultant, one with years of experience with hard surfaces, he adds.
"Our showroom experience will make you feel you're in a kitchen and bath gallery, highlighting the latest trends in tile, kitchen, bath, hardwood and stone."
From hardwood and laminate flooring to stunning European tiles and mosaics, to bath tubs and vanities that could almost be sculptural art, the showroom highlights a wide array of products. In addition, there are full kitchen designs, shower columns and bath accessories available.
Amirian is well-known as a brand devoted to an exclusive clientele in the architectural solutions industry. The company focuses on distinctive and definitely artistic European style, and prides itself on offering items that are far beyond ordinary. But that said, what Amirian really wants shoppers to know is that the company stresses not just design knowledge, experience and a firm grasp on style—but a friendly approach.
"We are a cutting-edge tile and stone showroom with an emphasis on design and innovation. ​We are also a family owned​ and family run business," added Amirian, who runs the business along with his sister Dallar Amirian.
Along with a strong design aesthetic and friendly service, the store offers high quality materials, and diverse colors, textures and shapes to suit just about any taste. Amirian grew up in the interior industry, and opened a showroom in Glendale more than ten years ago. He continues to helm that space, where he's assisted customers from celebrities and YouTube stars to local residents.
As to his South Bay location, Amirian says while it exudes elegance, he hopes most of all that it is "the epitome of the South Bay at its finest."
The showroom is located at 219-221 Pacific Coast Hwy. in Hermosa Beach. For more visit AmirinHome.com.