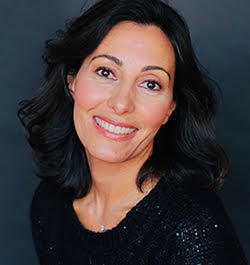 Humanitarian talk – Iranians around the globe- گفت و‌گو‌- خیرکاری در میان ایرانیان جهان
About the Show:
Join us for a global discussion on humanitarian affairs and the current events that fuel them. Do some issues seem to you like they need urgent reaction?
Meet the remarkable Iranians doing humanitarian work around the globe, addressing rising crises as well as ongoing challenges – with host, Maryam Zar.
About the Host:
Maryam came to the US in 1979 from Paris. She went to Boston University and Pepper dine Law School.
In 1992 she returned to Iran, where she was born, and brought the Philip Morris brand of Kodak to Karpay advertising – then a trailblazing giant in the emerging Iranian advertising/marketing landscape. She also wrote for MEED and GMR, published in London, and was an Editor at Iran News, an English language daily newspaper with a bi-lingual staff. She eventually produced and edited her own page, dedicated to socio-economic issues, and made her mark as a fiercely capable woman in a patriarchal land. She returned to the States to pursue a law degree and become involved in the work of empowering women.
In 2010 she founded Womenfound, an organization focused on raising awareness for the plight of women around the world and advocating for their empowerment. She was appointed to the LA City Commission on the Status of Women by Mayor Garcetti (2017), and currently chairs the Westside Regional Alliance of Councils (an alliance of 14 Neighborhood and Community Councils on LA's Westside). She was the first VP of Communications of USNC UN Women LA, the founding Chair of the Pacific Palisades Task Force on Homelessness and the former Chair of the Pacific Palisades Community Council. She was an elected Delegate for Assembly District 50 and has served on the Executive Board of the Business & Professional Caucus.
Maryam was recognized for her work on homelessness by the Board of LA County Supervisors and was named Honorary Fire Chief by LAFD. She has been appointed to the Boards of Pacific Palisades Park Advisory Board, Pacific Palisades YMCA and Pacific Palisades Design Review Board by LA City Councilmember Mike Bonin. She is the mother of 3, a wife, a sister and a daughter to parents who live in LA.