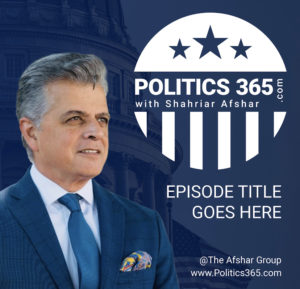 A weekly program to bring our community informative interviews with Political Leaders, activists & experts from City Hall to Capital Hill.
Shahriar Afshar is an expert in government relations, public policy & community affairs with over
25 years in public agencies, community activism and nonprofit leadership from San Diego to
Washington, DC.
As the Founder & Host of Politics365.com (Siasat365.com) Podcasts, Mr. Afshar provides
objective and unbiased analysis of current events and political issues that matter to the Iranian
community.
Politics 365 with Shahriar Afshar
Politics 365 with Shahriar Afshar