"B the Change" with Bita Milanian
About the Show:
Once a month, join  Bita Milanian and her special guests sharing their immigrant journey, from hardships to successes, and their positive impact in the world, being the change and inspiring the next generation.
Premiering Sundays,  at 1-2 p.m. PT. Tune in online at socalpersian.com.
Program will be in Persian and English.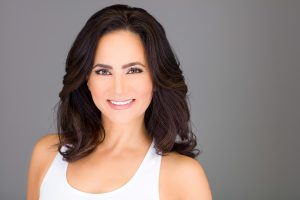 About the Host:
About Bita Milanian
Bita Milanian is a respected marketing executive who is passionate about giving back to her community.  She currently serves as the SVP of Global Marketing for Ribbon Communications and previously held the post of Executive Director of Farhang Foundation and is also the founder of the creative and consulting agency Butterfly Buzz, which she still operates as a means to continue her humanitarian work, support up-and-coming artists, as well as non-profits, to enable them to increase their profiles and optimize their brands.  A passionate community organizer, Bita actively volunteers her time and expertise in support of numerous causes and organizations and is a popular speaker at various conferences and programs on the topics of technology, philanthropy, art, culture, social justice and gender equality.
Bita has been a social media influencer and blogger since 2000, leveraging her expertise in online platforms for business to raise the profiles of global entrepreneurs, immigrants and artists alike who are being the change in the world they wish to see, building on Gandhi's philosophy.
Although an Angeleno for over 30 years, Bita considers herself a global citizen and focuses her efforts on that scale.  She is fluent in Persian and German, and proficient in conversational Spanish, French and Azeri Turkish.  As a seasoned traveler, she has had the pleasure of experiencing cuisines from various corners of the world. She enjoys trying new and bold flavors, and is equally as passionate about creating them at bitakitchen.com. "Food connects us," Bita writes, "and when we are connected, we have the power to bring cultures together for positive change."
Twitter / Instagram / Facebook @bitamilanian
 *****************************************************
2021
Bita Milanian and her guest DR.DREW MOGHANAKI 
Professor and Chief of Thoracic Oncology
Bita Milanian and her guest  PAYAM ZAMANI
Internet pioneer, angel investor, social justice advocate, Philanthropist and CEO & Founder of One Planet Group as he shares his immigrant journey and more.
May 23, 2021
Bita Milanian's interviw Nima Behnood,
Creative director and founder of NIMANY. 
April 15, 2021
Bita Milanian's Interview with Alaleh Kamran
State & Federal Criminal Defense Trial Attorney
February 28 , 2021
*****************************************************************************
2020
Bita and her guest Maz Jobrani Iranian-American comedian

Sunday December  27, 2020
Bita and her guest Dr. Sarah Bita Haynes, an accomplished CEO and Philanthropist
Sunday November 29, 2020
Bita and her guest The Honorable Ashley Tabaddor ,
The President of the National Association of Immigration Judges
Sunday October 25, 2020
**********************************************************************
Bita and her guests  KEVIN MILANIAN & BEHROOZ
" BRUCE" GHAVAMI
Sunday September 27, 2020
Bita and her guest Shirin Neshat
Sunday  August 30, 2020
Bita and her guest Navid Neghaban
Sunday July 26, 2020
Bita and her guest Nazanin Nour
Sunday June 28, 2020
Bita and her guest Max Amini
Sunday May 31, 2020
Bita and her special guests Dr.Thais Aliabadi & Mitra Rahbar

Sunday April 26, 2020
Bita and her special guest Tabay Atkins 
Sunday, March 29, 2020
Or Audio
Bita and her special guest CHEF PENNY DAVIDI
 Feb 23, 2020
Or Audio
Bita and her special guest Andy Madadian
Sunday, Jan 26, 2020
Or Audio