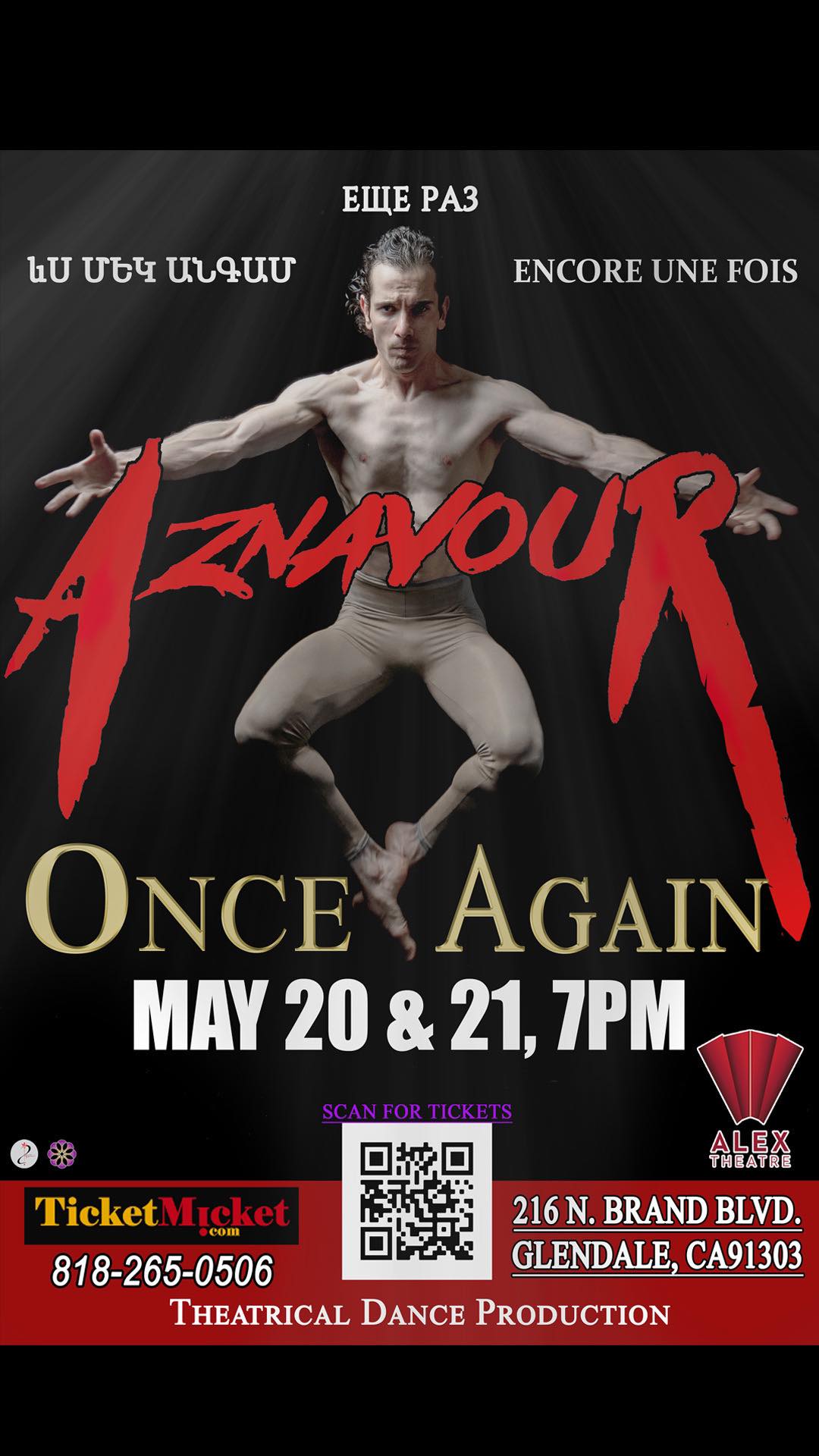 Petrossian Theatre Dance Co. ( Charles Aznavour show)
May 20/ 21, 2022 at 7 pm
Petrossian Theatre Dance Company is the culmination of multicultural identities delivering a breath of fresh air in contemporary dance productions for the world.
Led by over 30 years of experience in teaching and dancing for musicals and theatre, Narine Petrossian's company of dancers, young and old, and from around the world, aims to bring delight to Hollywood story-telling with great reimagining's and profound interpretations of stars from the past. Providing an experience of comfort and liberation for dancers and audiences alike, Petrossian's ability to propagate excellence in harmonious dance is unmatched in the world of indie theatricals and proves to uplift those in its locality.
Once Again: Charles Aznavour marks Petrossian's professional debut to the world of Jazz, Ballet, & Theatre. With 5 years of research and revised choreography, Once Again: Charles Aznavour perseveres through COVID-19 restrictions and limitations to finally meet the big stage at:
Alex Theatre on May 20th and 21st @ 7pm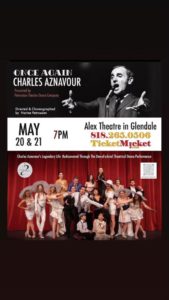 Aznavour's music and presentations have invigorated generations of native French and Armenians no less than the rest of Europe. With this theatrical debut, a few of Aznavour's thousands of memorandums have been carefully selected and arranged to be brought to life through Dance & Theatre by Petrossian Theatre Dance Company; To enlighten, entertain and cherish the legacy that Aznavour has cultivated from an early age.