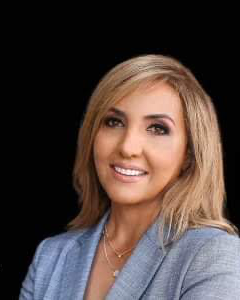 Who is Rachel Krikorian?
Throughout my life I have touched people's lives through teaching, coaching, and leveraging on their inner potentials in order to take them to the next level. Real Estate gives me the same opportunity to help my clients make one of the most life-changing decisions both financially and psychologically. My honesty, integrity, and people skills linked with my organizational and system-oriented background enable me to meet and exceed my client's expectations.
As a Realtor, I listen to my clients' wants and needs to achieve the best outcome in every transaction, and I strive to ensure that the buying or selling process is fun, easy, and stress-free. My clients can count on me any time of day when they have a question or a concern.
من در طول زندگی خود زندگی مردم را از طریق آموزش ، مربیگری و استفاده از پتانسیل های درونی آنها لمس کرده ام تا آنها را به سطح بعدی برسانم.  املاک و مستغلات به من این فرصت را می دهد تا به مشتریان خود کمک کنم تا یکی از متغیرترین تصمیمات را از نظر مالی و روانی تغییر دهند.  صداقت ، صداقت و مهارتهای افراد مرتبط با سابقه سازمانی و سیستممحورم باعث می شود بتوانم انتظارات مشتری خود را برآورده کنم و از آن فراتر بروم.
 به عنوان مشاور املاک ، من به خواسته ها و نیازهای مشتریان خود برای دستیابی به بهترین نتیجه در هر معامله گوش می دهم و تلاش می کنم اطمینان حاصل کنم که فرایند خرید یا فروش سرگرم کننده ، آسان و بدون استرس است.  مشتریان من می توانند در هر ساعتی از روز وقتی سوالی یا نگرانی دارند روی من حساب کنند.