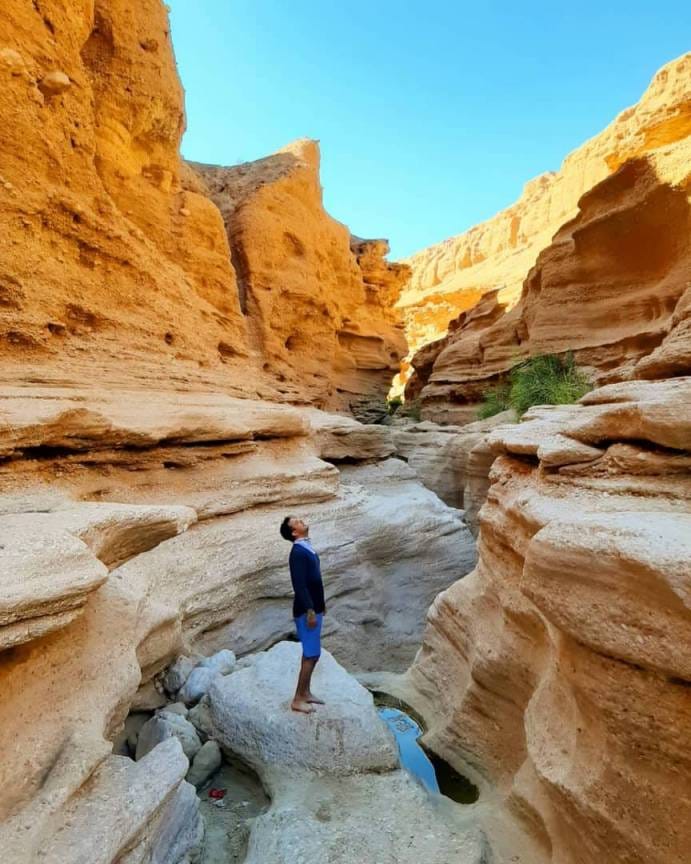 Jinni Canyon, or as local people say, Kal-e Jenni, is one of the most mysterious and stunning valleys in the country situated in South Khorasan province.
Located some 30 kilometers north of the city of Tabas, a bunch of palm trees and marches in a wide valley, mark the scenic start of the journey, however, romance mixes with horror as the trip continues.
This name consists of two parts: Kal + Jinn. 'Kal' is referred to any valley which has been formed by a water stream in the long run. And according to the Oxford Dictionary, 'Jinn' is "an intelligent spirit of lower rank than the angels, able to appear in human and animal forms and to possess humans."
There are many reasons to attribute this 16-kilometer-long valley to jinns. Firstly, many mysterious-looking arcs, columns, and walls in the canyon are made by erosion but local people could not find a better constructor than jinn for them.
The next reason is related to wind. When the wind sweeps through the valley, it makes strange sounds due to the structure of walls which can make you think that supernatural entities are living around. Also, pebbles will hit your face as you walk in the valley in windy weather; locals believed that jinns are throwing the pebbles to defend their territory.