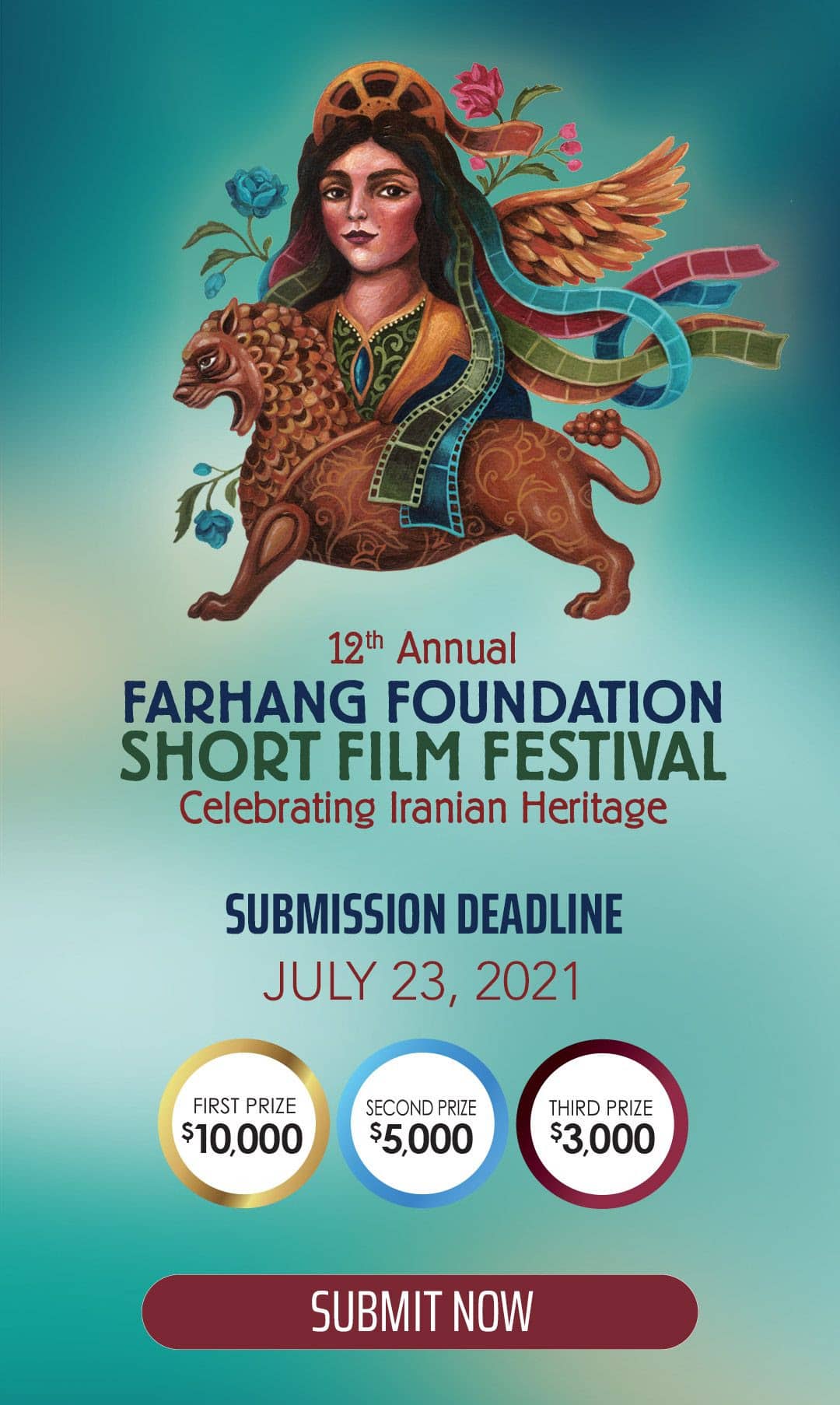 Win Top Cash Prizes at Farhang Film Fest – Submissions Deadline July 23
ABOUT THE FESTIVAL
We welcome filmmakers to submit short films for competition that visualize some aspect of Iranian arts, crafts, cuisine, culture, geography, literature and history. All entries will be judged for creativity, quality, and originality and will compete for a chance to win monetary prizes of $10,000, $5,000 or $3,000 and receive worldwide recognition through Farhang Foundation's promotional campaigns.
Final Countdown To Submit Your Films For Competition
Help Support Farhang's Mission
To Celebrate and Promote
Iranian Art and Culture!