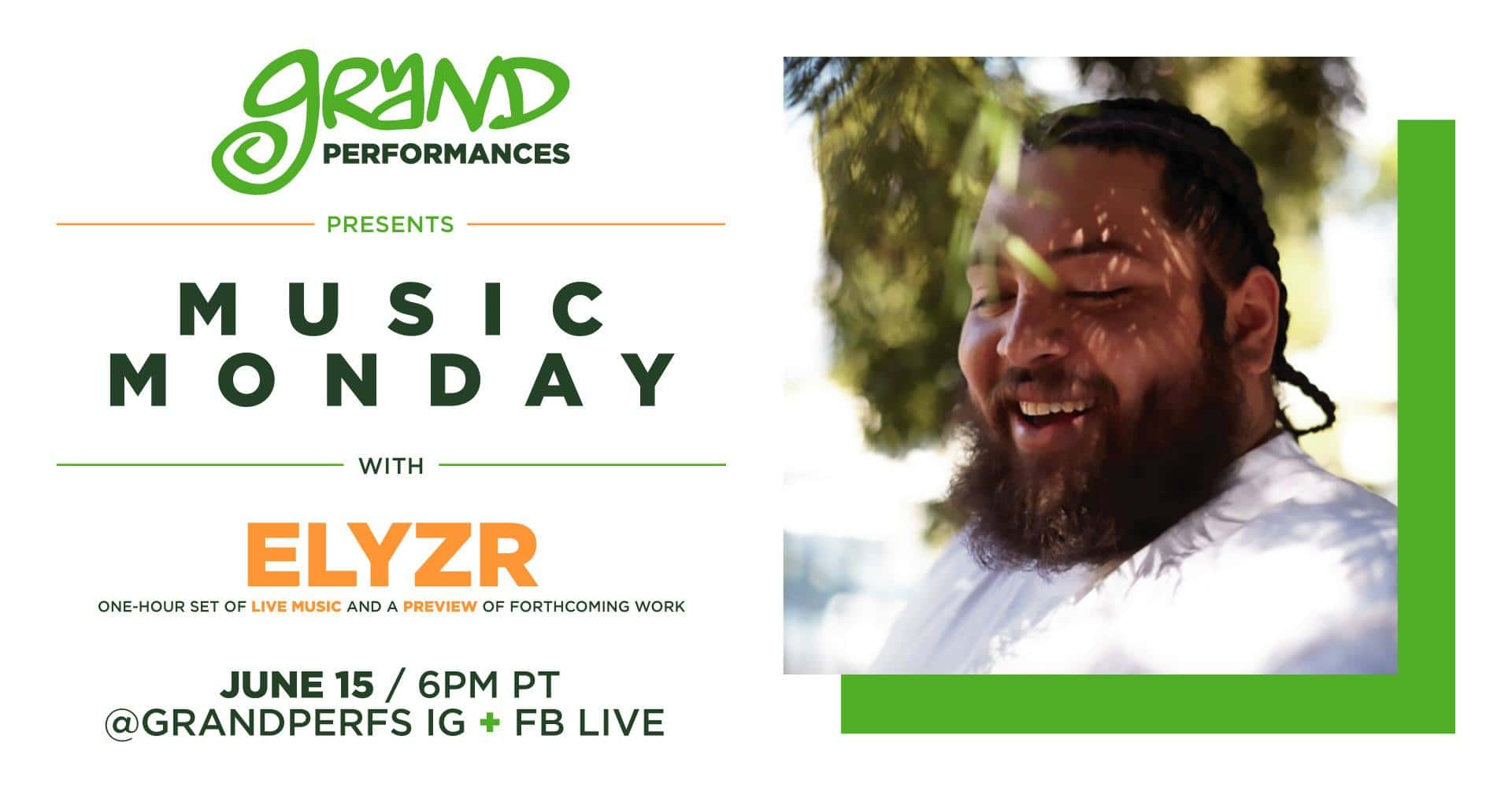 Grand Performances (GP). We're excited for tonight's livestream with L.A. native Elyzr, broadcasting live at 6pm as part of our on-going #MusicMonday series of Artist Takeovers on our Facebook and Instagram featuring intimate performances from artists at home during quarantine. We hope you can join us!
Join us tonight at 6pm for a special
live performance by ELYZR
Grand Performances highlights musician, instrumentalist, rapper, poet, and producer Elyzr for its ongoing Artist Takeover series. Showcasing the diverse power of Los Angeles, Elyzr's virtual performance will offer a one-hour stream of live music along with a preview of his upcoming work on GP's Facebook and Instagram Live. Known for transparent lyrics layered over the warmth of classic Soul and synth-driven Funk, his dynamic set will be accompanied by live instrumentation sure to compel audiences.
Southern California artist Elyzr strives to shatter musical preconceptions associated with Latinx artists by weaving together stylistic elements from various genres. The result is a colorful mosaic composed of nuanced writing and production that differentiates him from the sonic norm. With over 19 years studying piano and drums, his stellar performances are known for integrating the power of live bands to transcend all demographics.