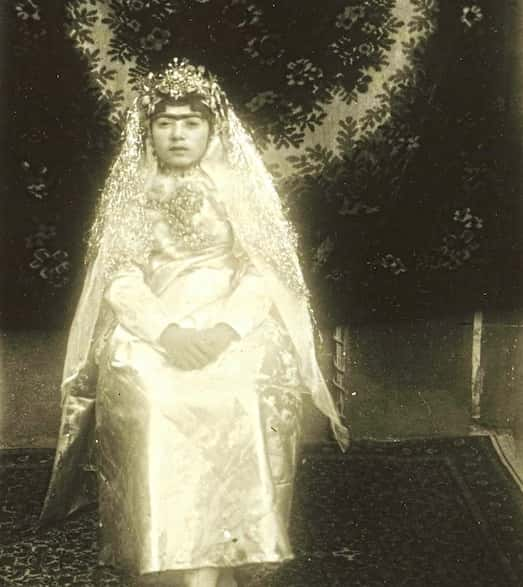 Aroosi – A Talk on Weddings in Iranian Culture
| | |
| --- | --- |
| | Monday, February 24, 2020 at 4 PM – 6 PM |
Location: USC Doheny Library – Lecture Hall
Convenor: Dr. Pedram Khosronejad, Western Sydney University
Featured Speakers:
Pedram Khosronejad (Western Sydney University)
-The Importance of Persian Wedding Photographs and Material Culture in Preservation of Family History
Shahla Bahavar (University of Southern California)
-Introduction to the USC Persian and Iranian Library Collection
Manoutchehr Eskandari-Qajar (Santa Barbara City College)
-Wedding Ceremonies at the Court of the Early Qajar Shahs
Hani Khafipour (University of Southern California)
-Weddings in Safavid Iran as Seen by European Visitors
Amir Pourjavady (University of California, Los Angeles)
-Music in Persian Weddings in the late Qajar Period
Location: USC Doheny Library – Lecture Hall
This exceptional talk should be considered one of the first interdisciplinary academic scholarships regarding Iranian traditional weddings and related ceremonies. Initiated by the Farhang Foundation, USC Libraries, and USC Dornsife Department of Middle East Studies, this event is part of the "AROOSI, 150 Years of Iranian Wedding Traditions" exhibition which will be held from February 24th to May 1st, 2020 at USC Doheny Library.
During this program, four specialists of Iran (historian, ethnomusicologist and social anthropologist) will discuss different historical, socio-cultural and performative aspects of the rich tradition of Iranian weddings during Qajar-era Iran (1796-1925).
Based on historical narratives from the autobiographies of Qajar rulers and foreign travellers, and also through the examination of the art objects and material culture of this important period in the history of Iran, speakers try to open new windows and present their fresh research findings with their audience.
Participating in this unique program will provide a great understanding for those who are interested in advancing their knowledge regarding Iranian culture and place the art objects and material culture used in the exhibition into their historical, social and cultural context.