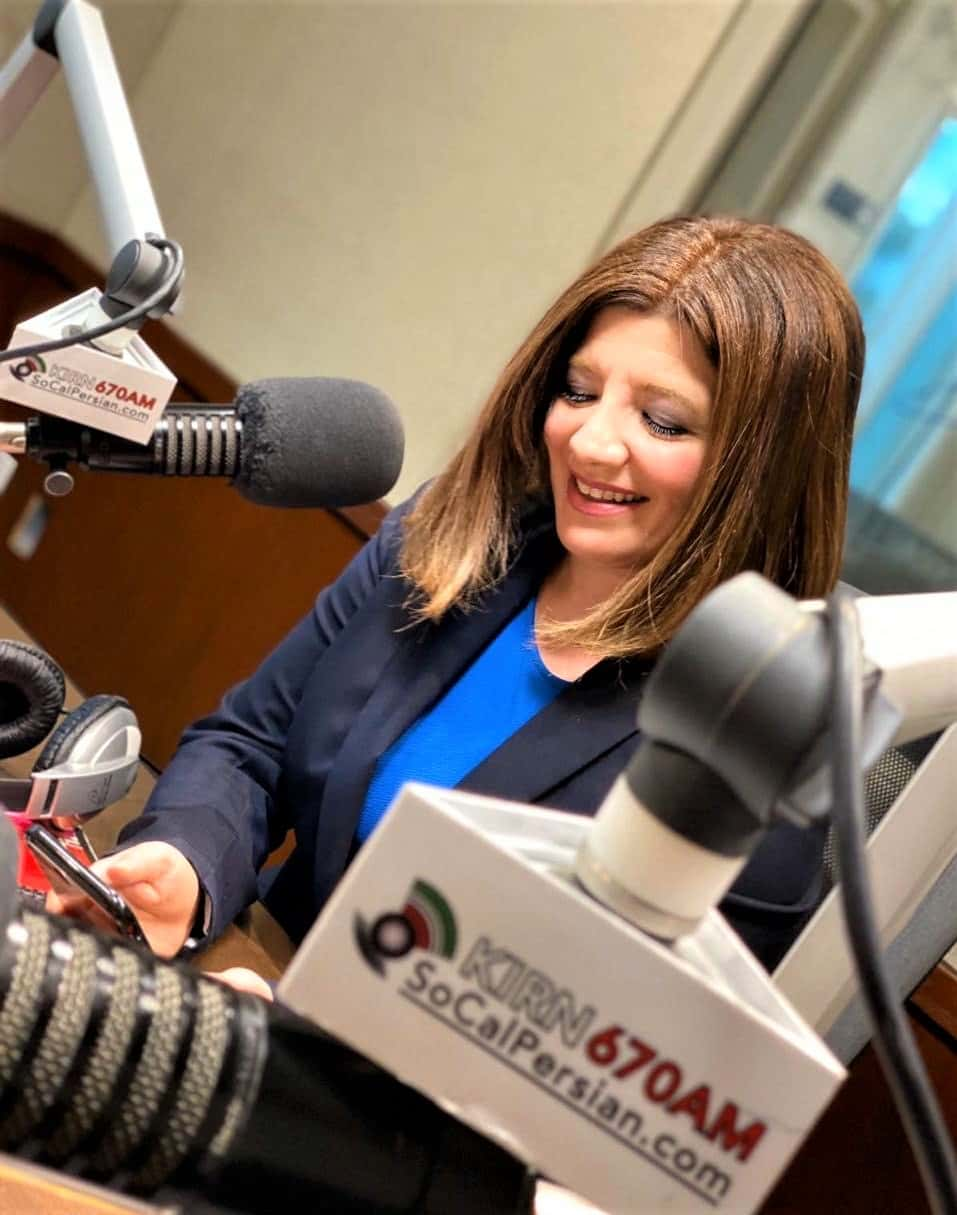 Who is Mahtab Farid?
Mahtab Farid is a journalist, educator, public diplomacy.  A little more about her: Mahtab Farid is an award-winning international correspondent, linguist, and educator. She has covered the conflicts in the Middle East and reported on US policy in the region for Voice of America, Radio Farda and Fox News Channel. Farid served a 16-month tour in Afghanistan as a public diplomacy officer with the U.S. Department of State and worked with the U.S. military on strategic communication. Embedded with NATO troops in Forward Operating Bases of Ghazni and Bagram, she trained over 90 journalists including women to help Afghans tell their stories. Farid is the recipient of US Department of State Expeditionary Service Award and Diversity Reporting award.
Our Station is very proud to have her.
 مهتاب فرید که یک روزنامه‌نگار آمریکایی ایرانی‌تبار هستند
مهتاب فرید خبرنگار اختصاصی رادیو ایران در واشنگتن از دوشنبه تا پنجشنبه ساعت ۳:۳۰ در مجله خبری با میزبانی مهدی اقا زمانی چهارشنبه ها ساعت ۷ بامداد در برنامه صبح بخیر لس انجلس و‌جمعه ها ساعت ۵:۳۰ بعدازظهر در بخش اتاق خبر با گزارشات زنده از اخرین تحولات سیاست . با ما باشید