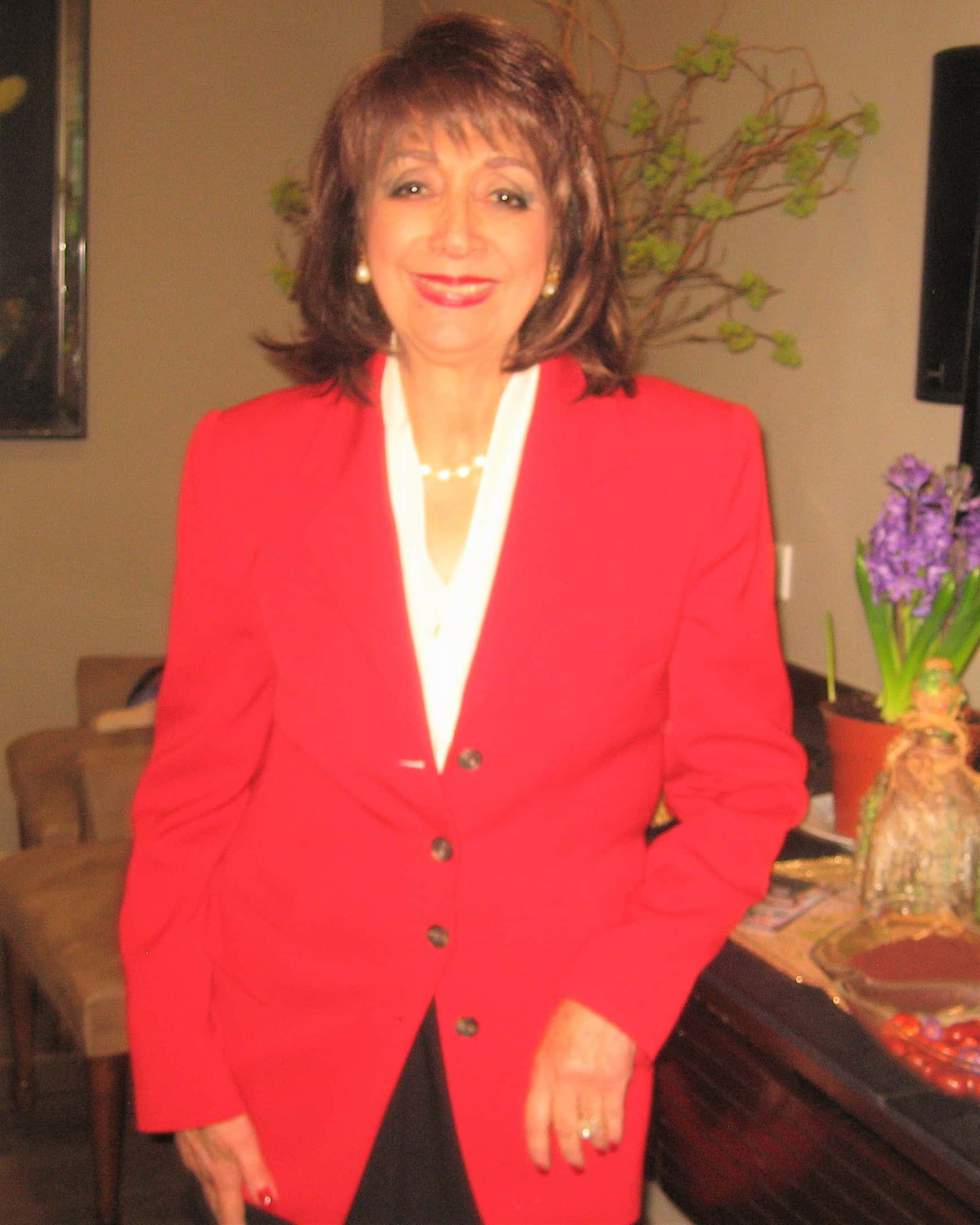 سازمان بانوان یهود ایرانی
جشن سالانه  حنوکا و سنت زیبای روشن کردن شمع ها را  برگزار می کند
در این مراسم
مهین دخت خرسندی
 مادر نمونه و بانوی فرهیختۀ پیشگام
گیتی معراج برخوردار
 هنرمند نقاش و بانوی خیّرِ بشردوست
مینو ذهابیان کوتال
 محقق شجره نامه های خانوادگی و نقاشِ طرح های صلح آمیز
با اهداء جایزه "ملیحه کشفی" بجامعه معرفی میگردند
اجرای برنامه توسط هنرمند محبوب
فریبرز داودیان
گرداننده برنامه
زهره لاله زاری
برنامه گزار رادیوی ششصد و هفتاد ای ام
 موزیک :  دی جی  لیلا
تاریخ :  یکشنبه   15 دسامبر 2019  ساعت  11  صبح
پذیرایی: نهار کاشر راَس ساعت   12  ظهر
هتل بورلی هیلز
9641  بلوار سانست – بورلی هیلز
هدیه ورودی :   150  دلار  شامل حدود معافعیت مالیاتی
لطفاٌ برای رزرو جا به کارت   RSVP یا پشت  این دعوتنامه مراجعه فرمایید
Minoo Zahabian Koutal
Mrs. Minoo Zahabian Koutal was born in Tehran. She has earned her B.A. degree  in Economics from National University in Iran.
Minoo has dedicated decades of her life time doing research on family genealogy of two family trees starting from early 19th century, consisting of over 4000 names and nine generations. This book sheds light on many family relations and includes her researched articles and documents. Inspired by a lifetime global travel and education, Minoo has a prolific collection of over 130 paintings and collages focused on the theme of world PEACE and equality. Whatever she had an eye on; she related it to PEACE and painted about it. Some of her paintings are about anti-gun, ant-violence and anti-war.
In addition to supervising her two businesses of manufacturing women's apparel and a Subway franchise, Minoo has always enjoyed  reading, painting, and participating in various social activities. The positions she has held in non-profit organizations throughout the years  include: board member of Iranian Jewish Women's Organization, board member of the Advancement of Research in Myopathies (ARM), consultant to  Center for Iranian Jewish Oral History (CIJOH), translating contributor to Chashm Andaz Magazine. She was selected to work on the election committee of  Iranian American Jewish Federation in 2008.
As a board member of Iranian Jewish Women's organization, her major contribution since 1996, has been the compilation of the annual tribute books  honoring the Outstanding Iranian Women, with the "Shamsi Hekmat Award". Minoo has also had a major role in the compilation of the booklet celebrating the 70th  Anniversary of the establishment of Iranian Jewish Women's Organization in 2018.  Minoo moved to Los Angeles with her husband and her two children in the summer of 1978. She enjoys spending time with her four beautiful grandchildren.