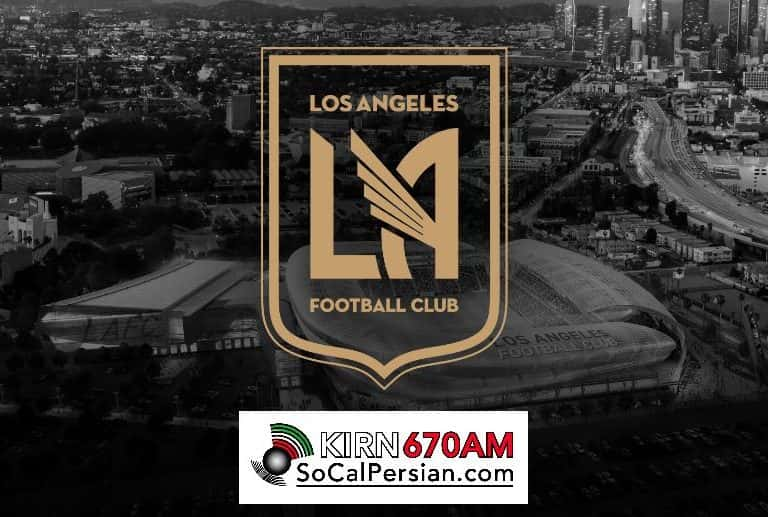 LAFC TO HOST FIRST EVER INTERFAITH NIGHT ON WEDNESDAY, AUGUST 21
lub Will Celebrate With 300 Guests From Different Faith Organizations at Banc of California Stadium vs. San Jose Earthquakes
The Los Angeles Football Club (LAFC) will host its first ever Interfaith Night on Wednesday, August 21 when the Club takes on the San Jose Earthquakes at Banc of California Stadium at 7:30 p.m. PT.
Inspired by the diversity of the Club and the ever-changing culture of Los Angeles, the LAFC Foundation alongside the Allison and Bennett Rosenthal Charitable Foundation, have partnered up with four faith based organizations with the goal of uniting the world's city through the world's game. The Club will host 300 underserved members from a total of four organizations during the match, offering guests a free ticket and a gift card for Banc of California Stadium concessions. Guests will be provided with a map of each concession and briefed with dietary restriction information that supports the inclusion of each organization.
"We are thrilled to support this evening as it continues the mission of LAFC and the LAFC Foundation," LAFC Co-Managing Owner Bennett Rosenthal said. "The city of Los Angeles is incredibly diverse and as a foundation, we are proud to support the representation of different faiths here in the Heart of Los Angeles. Allison and I are so inspired by the spirit of collaboration across all the organizations involved to show what a force for good LAFC and the people of this city can be."
Four faiths will be represented during the evening including Mosaic, Church of Good Shepherd, the Islamic Center of Southern California and Sinai Temple. More info on each organization can be found below:
Church of Good Shepherd
The oldest Catholic Church located in Beverly Hills, Church of Good Shepherd is donating their allotted tickets to scholarship students and their families from St. Thomas, the Apostle Catholic School.
Islamic Center of Southern California
Located in downtown Los Angeles, the Islamic Center of Southern California will donate their tickets to students and families on Financial Aid at New Horizons School, Los Angeles. New Horizons School seeks to develop in each student a positive identity as an American Muslim who is prepared intellectually, socially, emotionally, spiritually and physically to succeed in a diverse and ever-changing world.
Mosaic
Mosaic is a non-denominational multi-site Southern Baptist Convention church based in Los Angeles, California. Mosaic's comped tickets have been allocated to refugees supported through their organization.
Sinai Temple
Sinai Temple, located in the Westwood district of Los Angeles, is the oldest and largest Conservative Jewish congregation in the greater LA area. The Temple will donate their tickets to a special needs basketball team within the congregation.
MLS's Calen Carr recently visited the Club during the month of Ramadan to explore how four members of the Black & Gold, including Mohamed El-Munir, Adama Diomande, Latif Blessing and Zack Abdel, balance faith and football. The full episode of MLS's The Movement,  can be viewed here.
Los Angeles Football Club
818 W 7th Street #1200
Los Angeles, CA 90017
(213) 519-9900