واکنش چهره های هنر به درگذشت جرج بوش فقید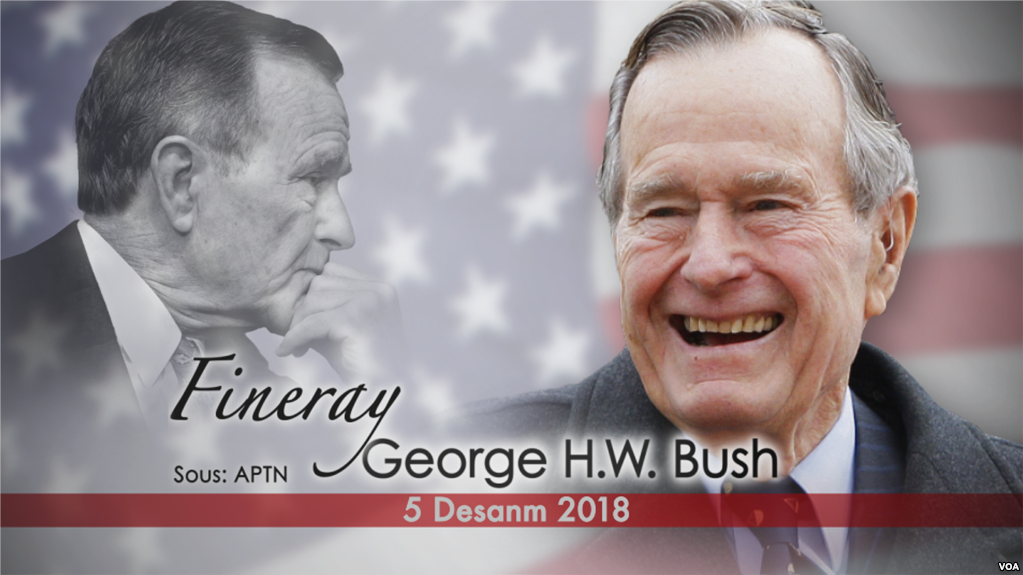 در پی درگذشت جرج هربرت واکر بوش، چهل و یکمین رئیس جمهور آمریکا، چهره های دنیای هنر از او یاد کردند.
«باب آیگر» مدیر کل شرکت دیزنی با اشاره به جرج اچ دابلیو بوش نوشت: «مردی مهربان و آرام، اهل خانواده، که هم به مردم احترام می گذاشت و متقابلا مورد احترام همگان بود. یک میهن دوست واقعی در عمل، نه حرف. او مردی شرافتمند بود که خانواده، دوستان، و کشورش دلتنگ او خواهند بود.»
#GeorgeHWBush. A "kinder, gentler" family man who both gave respect to others and earned the respect of others; A true patriot in deeds and not just words. An honorable man, who will be missed by family, friends, and country.

— Robert Iger (@RobertIger) December 1, 2018
«تیم کوک» مدیر شرکت اپل از مرگ جرج اچ دابلیو بوش به عنوان از دست دادن یک آمریکایی بزرگ یاد کرد و افزود که او الگوی رهبری، فداکاری، و معرفت برای مردم امریکا بود.
We have lost a great American. Service defined President George H.W. Bush's life, and he taught all of us about leadership, sacrifice and decency. We send our deepest sympathies to the Bush family.

— Tim Cook (@tim_cook) December 1, 2018
«الن دیجنرس» کمدین آمریکایی نوشت «هرگز روزی که با جرج اچ دابلیو بوش و بیل کلینتون ملاقات کردم را فراموش نمی کنم. به زادگاهم نیو اورلئان آمده بودند برای جمع آوری پول خیریه بعد از طوفان کاترینا.
I will never forget George H.W. Bush and President Clinton meeting me in my old hometown of New Orleans to show support and raise money after Hurricane Katrina. I send my love to his family tonight.

— Ellen DeGeneres (@TheEllenShow) December 1, 2018
کتی گریفین، کمدین آمریکایی، نوشت: «در اکثر موارد با پرزیدنت بوش هم عقیده نبودم. اما هرگز به عشق او به کشور شک نکردم.»
I didn't agree with President Bush on much, but I never doubted his love of country.

Godspeed, sir! pic.twitter.com/2MOxkvjdRV

— Kathy Griffin (@kathygriffin) December 1, 2018
گری سینیس، هنرپیشه آمریکایی، به خاطره ای با پرزیدنت بوش از سال ۲۰۱۱ اشاره کرد و از او برای خدمتش به کشور قدردانی کرد.
Spent a wonderful day at College Station back in 2011. George H.W. Bush. Thank you for your service sir. R.I.P. God bless pic.twitter.com/K4IGhd2hqD

— Gary Sinise (@GarySinise) December 1, 2018
گلدی هان، ستاره هالیوود، نیز نوشت: «قلبم از خبر مرگ جرج بوش بدرد آمده است. او یک انسان مهربان بود و هرگز حقیقت را پنهان نمی کرد.»
My heart aches knowing George Bush 41 has passed. An authentic caring human being who never hid his truth. He will always remind us 2 exemplify that winning will never be our legacy. His love for life and family will live on. RIP dear soul.

— Goldie Hawn (@goldiehawn) December 1, 2018
آرنولد شوارتزنگر، بازیگر سینما و سیاستمدار آمریکایی، در یک بیانیه کامل که در وب سایت «میدیوم» منتشر شد در مورد درگذشت جرج بوش نوشت. او همچنین در توییتر پیام کوتاهی را پست کرد و نوشت: «پرزیدنت بوش ما را ترک کرده، اما مقصدش پیدا است. او به آغوش همسرش باربارا پرواز می کند. امشب به آسمان نگاه کنید و در سکوت از او قدردانی کنید.»
President Bush has left us for one last flight but his destination isn't unknown. He's flying into the arms of the love of his life, Barbara. This evening, each of us should take a minute to look up and offer him a silent thanks. FULL STATEMENT: https://t.co/XbuFYztrmg

— Arnold (@Schwarzenegger) December 1, 2018
پیکر جرج بوش روز چهارشنبه بعد از برگزاری مراسم یادبود ملی از واشنگتن به تگزاس برده شد تا در کتابخانه ملی او به خاک سپرده شود.