NOTED HUMAN RIGHTS ACTIVIST MEDEA BENJAMIN 
TO SPEAK IN CULVER CITY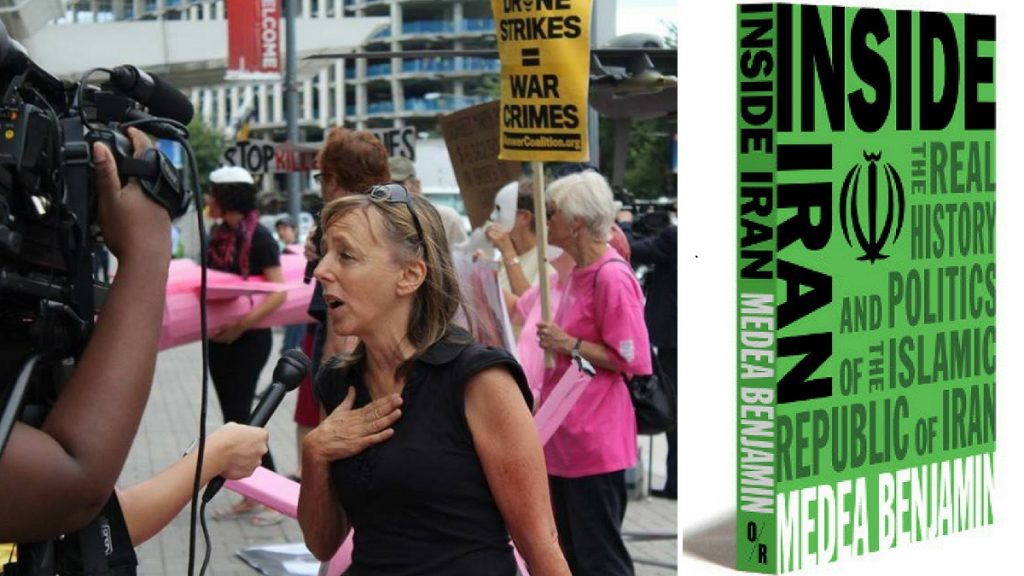 The future of the conflict between the U.S. and Iran and implications for the Middle East will be discussed by Medea Benjamin, human rights organizer, author and co-founder of CODEPINK, when she speaks on Sunday, August 12 at 4 pm at the Peace Center on Sepulveda Blvd. in Culver City, CA, in connection with the publication of her new book, Inside Iran: The Real History and Politics of the Islamic Republic of Iran.
Ms. Benjamin said that the threat of war involving the U.S. and Iran, and perhaps other nations, has increased with President Trump's appointment of John Bolton as National Security Advisor and Michael Pompeo as Secretary of State.
Ms. Benjamin also recently published Kingdom of the Unjust, in which she analyzes the relationship between the U.S. and Saudi Arabia. Ms. Benjamin has been a leader in working for the U.S. Congress to cut off U.S. support for the Saudi air war against Yemen, a continuing assault that is leading to gross civilian casualties, starvation and cholera.
Ms. Benjamin said her talk is intended to contribute to mobilization for peace this Summer. She will be traveling around the US speaking about her book and CODEPINK's new Divest from the War Machine campaign and how we can move our cities, universities, pension funds and politicians to stop supporting companies that make a killing on killing.
Ms. Benjamin's talk at the Peace Center is sponsored by CODEPINK, World Beyond War, Office of the Americas, Jewish Voice for Peace, Truthdig, LA Progressive, ICUJP, LA5 Rotary, Veterans for Peace and The Markaz.