تور جدید موزه لوور: موزیک ویدئوی «کارتر»ها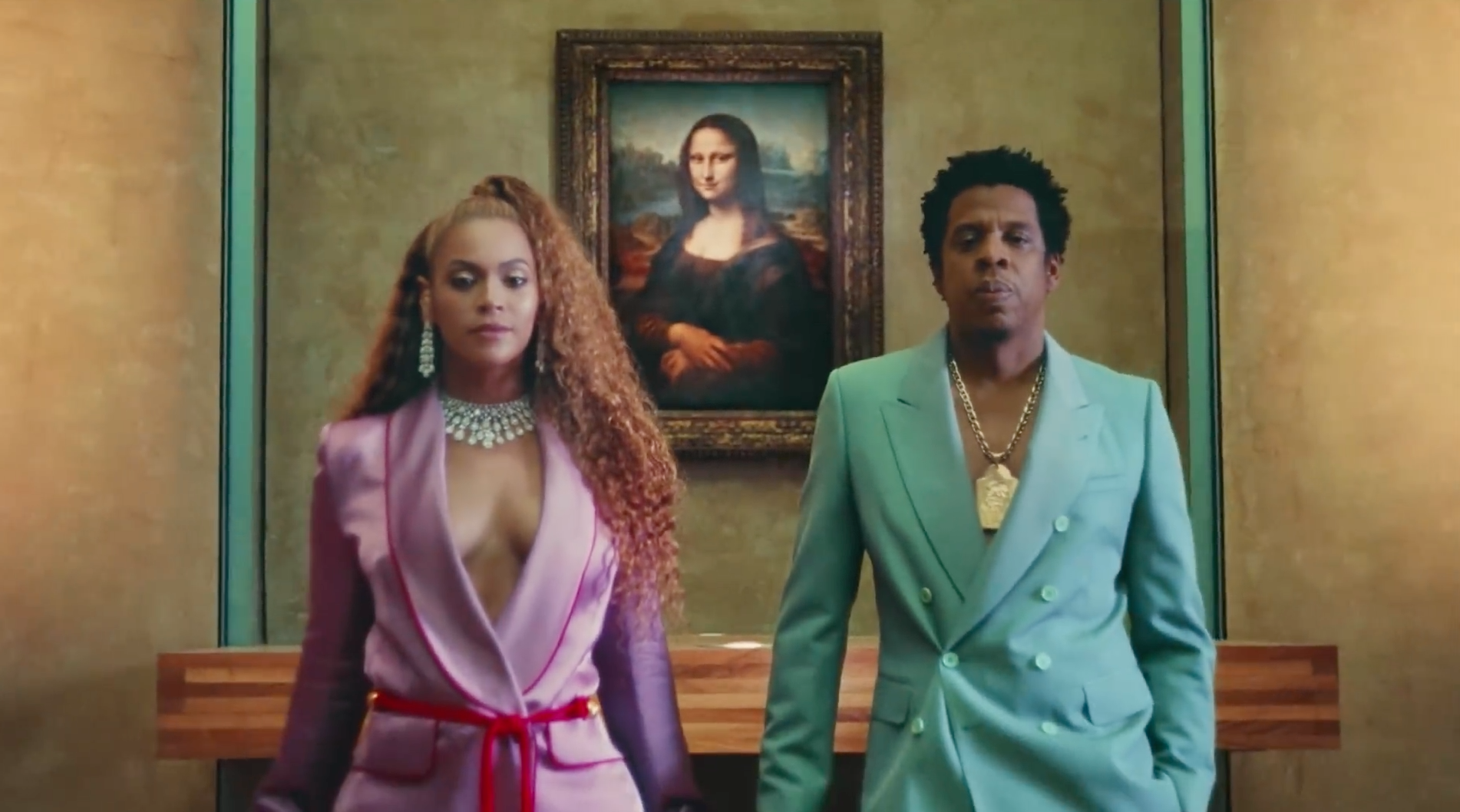 موزه لوور پاریس برای بازدیدکنندگانش تور جدیدی بر اساس موزیک ویدئویی که بیانسه و جی زی، زوج خواننده در این موزه فیلمبرداری کردند به راه انداخته است.
این تور ۹۰ دقیقه ای ۱۷ اثر هنری که در موزیک ویدئو دیده می‌شود، از جمله «لبخند ژکوند» و تاریخچه آنها را به علاقمندان معرفی می‌کند.
You can now take the Beyoncé and Jay-Z tour of The Louvre https://t.co/CJipqFTssR pic.twitter.com/4QLxskJmfy

— ABC News (@ABC) July 6, 2018
بیانسه و جی زی یکی از موزیک ویدئوهای آلبوم جدیدشان را در موزه لوور فیلمبرداری کرده اند. آنها تحت نام جدیدی به نام «کارترها» یا «کارترز» آلبوم «همه چیز عشق است» را منتشر کرده اند.
The Louvre gets a Beyoncé boost https://t.co/SBoJMQCnoN

— GQ Magazine (@GQMagazine) July 7, 2018
در همین حال این زوج در جشنواره ای که به عنوان بزرگداشت یاد نلسون ماندلا برگزار می‌شود، شرکت خواهند کرد.
جشنواره «شهروند جهانی» در ماه دسامبر در آفریقای جنوبی برگزار خواهد شد و صدمین سالگرد تولد ماندلا، رهبر مبارزات ضد آپارتاید آفریقای جنوبی را جشن می‌گیرد.
Jay Z and @Beyonce are set to headline a concert in honour of Nelson Mandela. The Global Citizen Festival will be held in South Africa on December 2, to mark what would have been Mandela's 100th birthday ❤ pic.twitter.com/mnWeXL0NKw

— Sunday Times Style (@TheSTStyle) July 9, 2018
ماندلا، برنده جایز صلح نوبل، رهبر کنگره ملی آفریقا بود و به دلیل مخالفت با فعالیتهای مقاومت مسلحانه مخفی سالها را در زندان به سر برد.
جنبش شهروند جهانی که تعهد کرده تا سال ۲۰۳۰ فقر مطلق را از بین ببرد، تلاش دارد از طریق کمپین «ماندلا ۱۰۰» حدود ۱ میلیارد دلار برای مردم فقیر دنیا جمع آوری کند.